SSG Jeffrey Pickard U.S. Army (Ret)
Jeff grew up in San Diego California, where his parents, twin sister and brother still live. He has been married to the Natasha for 16 years who he says is the "love of my life, the greatest woman and caregiver ever". They have 5 boys, two daughters-in-law and two granddaughters.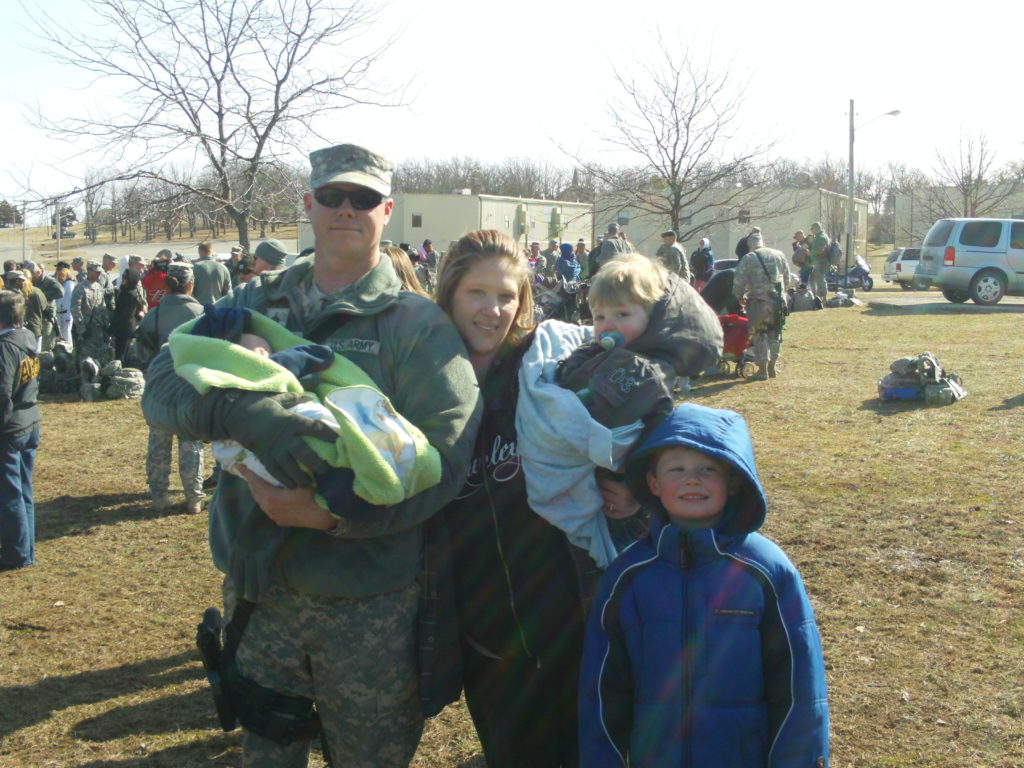 Jeff was medically retired from the military after 15 ½ years. His career started in the Navy for the first 10 years. During Operation Desert Shield and Operation Desert Storm he was a Master at Arms. He says he also tried to go the route of Navy Special Forces but was medically DOR. After that he went to the Army, transferring to the Blue to Green program where he was an MP for the last 5 ½ during Operation Iraq Freedom.
In February of 2010 his Command – the 512th MP Company was deployed to Iraq where they conducted the change over training with the UNIT that they were replacing for a month. In March, the 512th MP Company took over and as Jeff says "everything was going as well as expected – then the mortaring started". One of their missions was to track down where the mortar attacks came from.
On April 20, 2010 their platoon was on the second part of their mission and went to an open field in a section of Kirkuk, Iraq to see if the mortaring was coming from that area. They set up their Combat Truck to give over-watch protection and about 12 of them dismounted their trucks and started to check that area for signs of mortar blast. As they were done checking the area they heard gun fire but it was not near them so the Platoon loaded back up into their trucks. Jeff took a cover position to the rear of the area because there was an 8-foot concrete wall by the road, and he says he "did not want anybody to start shooting at us from behind it".
Taking a kneeling position behind a broken 2-foot concrete wall with a dismounted solider they watched that area. He says he "suddenly got knocked forward and I thought that our Platoon Sergeant had come up behind me and bumped into me pushing me forward." When he started to fall to the ground he put his left arm out steady himself but the arm didn't catch him.
At that point he realized he had been shot. He says it all took place in a matter of seconds. He wasn't able to stand so his Sergeant dragged him to the truck. He says he "thanks GOD that it was me that got hurt and not my soldiers". He received the Purple Heart for his injuries.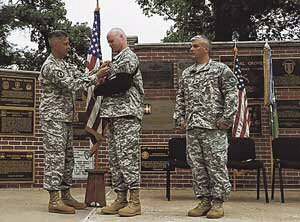 In 2013 he retired from the Army and moved back to San Diego. His wife found the WAVES Project, knew he loved the water and signed him up. He completed the open water course in 2016 and loved every minute of it. He has continued training with the WAVES Project and in 2019 became an Open Water Instructor. He has relocated his family to Texas but plans to train veterans in his local area through the WAVES Project.
Of the experience he says "I am so grateful for the WAVES Project. Diving helps my PTSD and physical injuries. I found out that when I scuba dive my mind becomes clearer and my body hurts less. Now I can start helping Veterans here in Texas".
The WAVES Project is very happy to expand services into the Houston area with Jeff's help.