Learn more about The WAVES Project by watching the videos and various media links. Stanbridge University, Irvine CA spends a day on the Cee Ray Dive boat as a group of veterans participate in their Open Water Training class. PADI  Rancho Santa Margarita CA documents  a story of a Marine veteran, Juan Gonzales and his son Marcus and how the WAVES Project and Scuba Diving has impacted their lives. The WAVES Projects, help a wounded warrior reach the water! spot lights on Army veteran Matthew McCasland and Marine Veterans Austin Nichols and what the program means to them.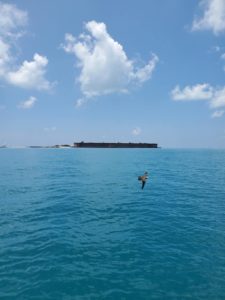 |
Article contributed by Dr. Bill LaForge, Ph.D; a member of the WAVES Project Advisory Board. Thank you Bill for your continued support and bringing your expertise to help veterans! It is a major part of their symptomatology that they avoid reaching out to family and friends. The classic symptom clusters (Hyperarousal, Intrusion and Constriction) all…
Read More

→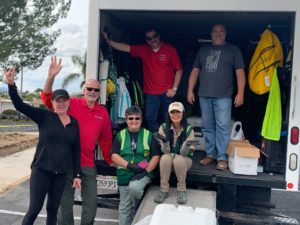 |
There are times in history where the worst situations will bring out the best in people. WAVES Project is honored to recognize Jennifer Thompson for her creativity, dedication and leadership during the recent COVID-19 shutdown. Jennifer launched "WAVES Project Feeds the Knolls" in collaboration with Shamrock Foods, Elks Lodge #2591, and the WAVES Project to…
Read More

→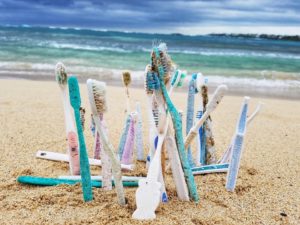 |
"Plastics. There's a great future in plastics". That's the advice a young, aimless Dustin Hoffman received in the 1967 film, The Graduate. Turns out, that was great advice. When plastic was created in the 1950s, families celebrated the dawn of a new, convenient, disposable lifestyle. In 2016, nearly 168 million metric tons of single-use plastic…
Read More

→
Additional Videos and New Articles featuring the WAVES Projects and it participants. Ceasar Ramirez from Spring Valleys and speaks with ABC 7's Leanne Suter . Gary Sinise Foundation raises money to help veterans in  Temecula California. Jon Schumacher currently living in Murrieta CA is the first veteran to enter The WAVES Project SCUBA Program.