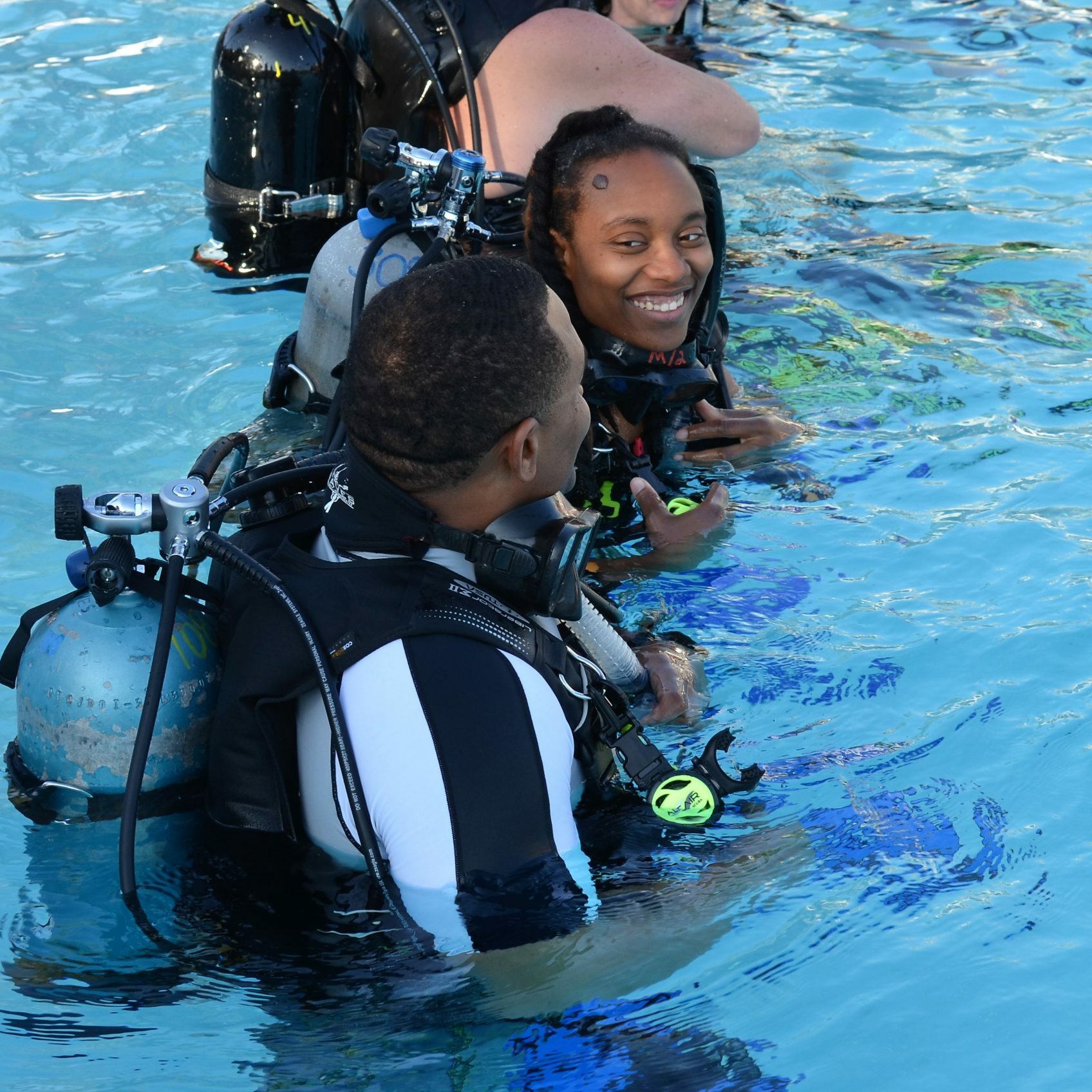 Step 1 - We begin with Try Scuba.
First, you will be issued your Try Scuba academics, this will give you some basic knowledge about Scuba diving along with a better understanding of your Scuba diving adventure.
The Academic portion of the Try Scuba must be completed along with a passing grade on a 10 question exam prior to taking the next step….
Then, you will spend a couple of hours in the pool, allowing you an opportunity to learn some basic skills and experience SCUBA diving in a safe, controlled environment.
After participating in the Try Scuba Experience, you can choose to continue with your training and enroll in an Open Water Certification course.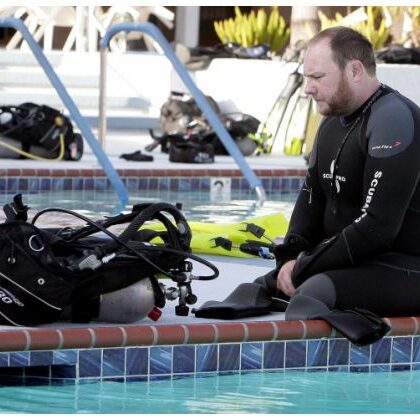 Step 2 - Open Water Diver
Once you are enrolled in the Open Water scuba diving program, you will be issued your Open Water academics. This globally-recognized certification program is the best way to begin your life-long adventure as a certified scuba diver. Personalized training is combined with in-water practice sessions to ensure you have the skills and experience required to become truly comfortable underwater.
Upon completion of your Open Water academics, you will begin your pool training, then complete 4 open water ocean dives. After successful completion you will earn your Open Water Scuba Certification.