The WAVES Project's programs
are focused on
continued support, services, rehabilitation and diving companionship for a lifetime.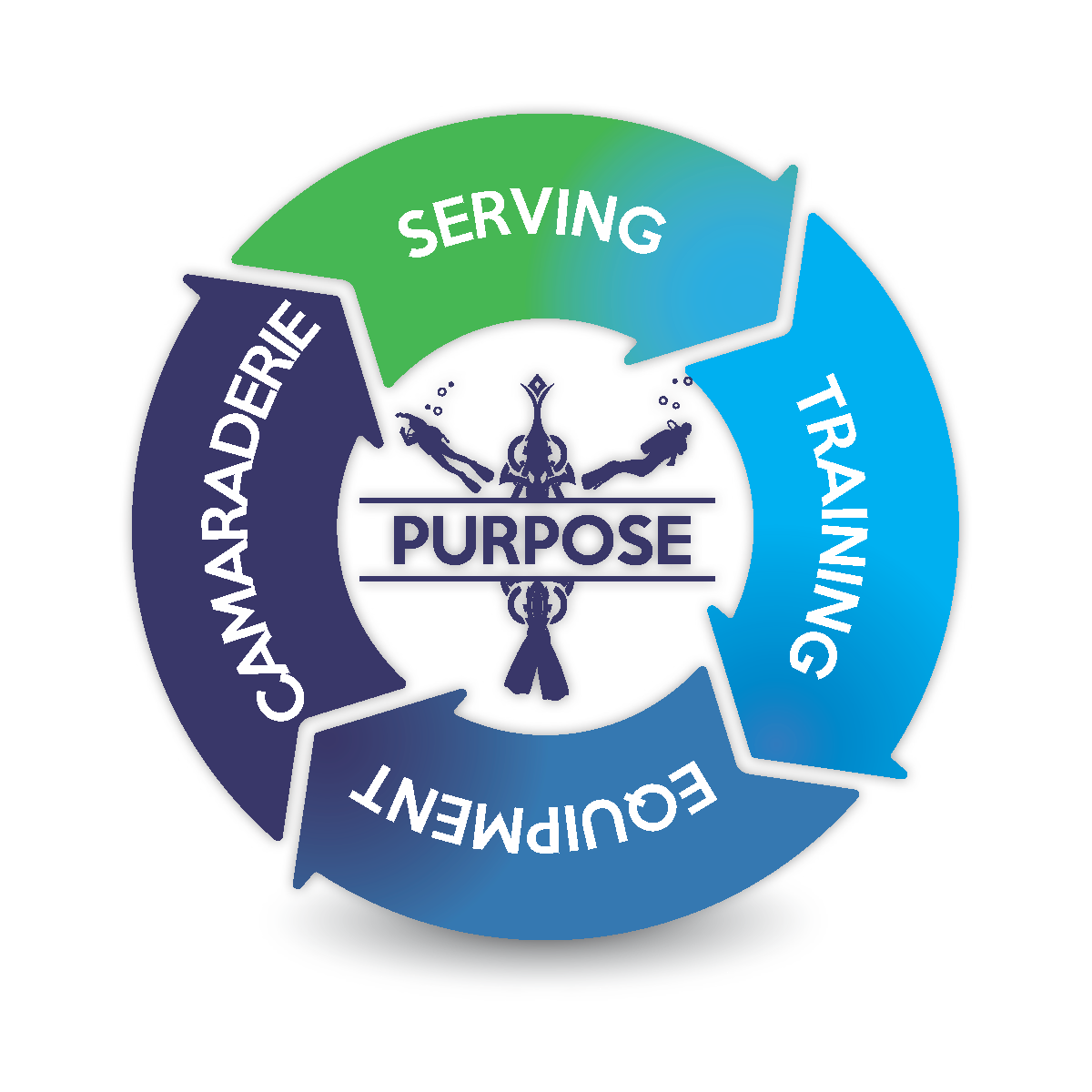 Training in the following locations: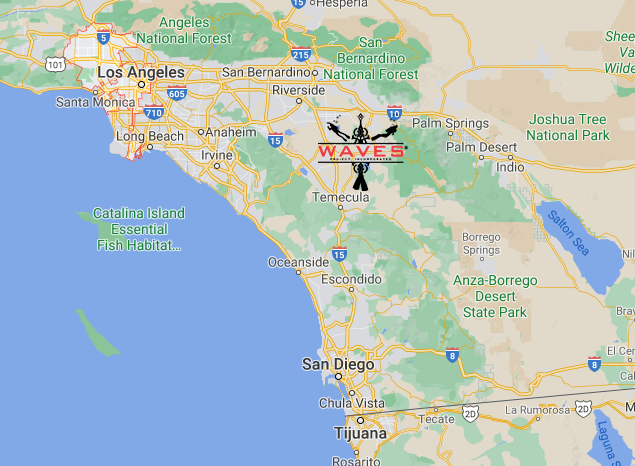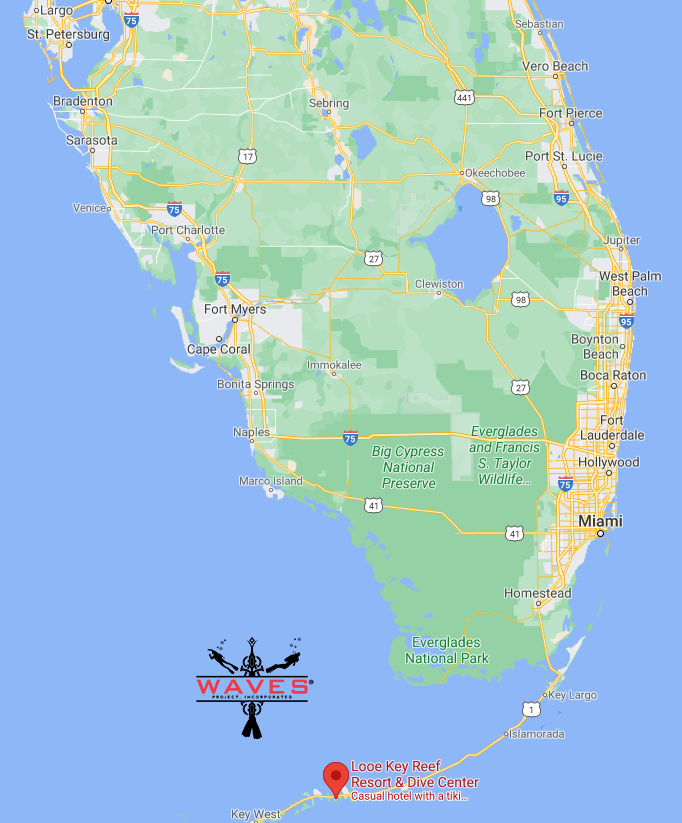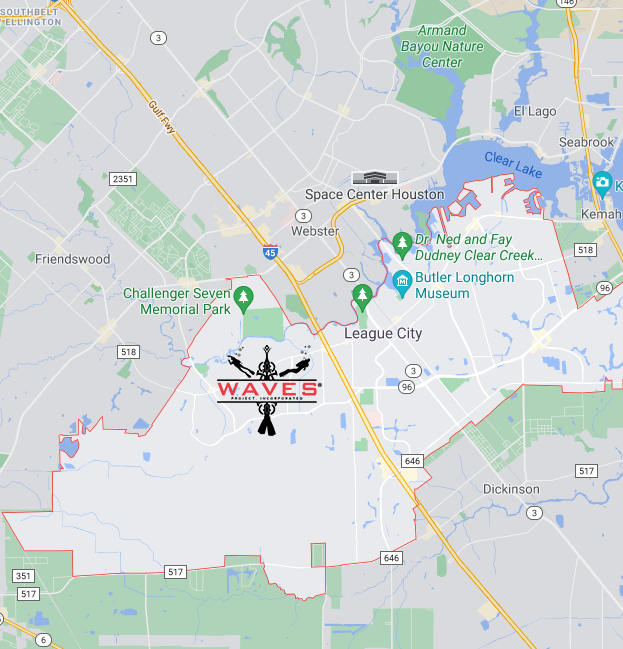 Having a purpose in life provides motivation and direction. WAVES Project programs are designed to provide a pathway to purpose. Training offers new adventures and helps build self confidence. Equipment provides the ability to continue the adventure. Camaraderie offers an opportunity to build trust with others and create lifelong friendships. Serving instills pride in knowing that you are making a difference in others lives.
WAVES Projects SCUBA Training Program offers Veterans, and a companion of their choice, the unique opportunity to experience the therapeutic benefits of water & SCUBA Diving. Our instructional staff works with each student, adapting to the specific needs of each veteran, so they can complete the requirements of the training. Funding for these programs is provided by Generous Donors, Grants & Fundraising Events.
We begin with a Try SCUBA Diving Course. This one day course allows participants an opportunity to learn some basic skills and experience SCUBA Diving in a safe, controlled environment.
After experiencing diving, Veterans and their companion are given the opportunity to participate in a full Open Water SCUBA Diver course. Conducted over 5 days, upon completion of this course, participants are certified to dive, with any certified diver, anytime they desire without the supervision of an instructor.
Once SCUBA certified, the Veteran & their companions are eligible to participate in continuing education programs, such as underwater photography, wreck diving, search & recovery, ecological diving courses, and many other specialty programs. Continuing education allows participants to learn & develop skills, according to their interests. This allows the Veteran to continue to experience the therapeutic benefits of water & diving, while doing something they enjoy. Many of the Veterans who participate in our program continue their training on a path to the professional levels.
After leaving military service, many Veterans miss the camaraderie that is experienced while serving. WAVES Project provides an environment and opportunities to create new bonds with like minded Veterans and volunteers. SCUBA diving is a Buddy sport. From the beginning of training you will learn skills as a team and develop trust with one another. Through Mission Oriented diving you will learn new skills and work together to accomplish projects. Fun dives bring new and seasoned divers together to experience what our underwater world has to offer. Dive trips offer unique shared experiences that can create lifetime bonds. WAVES Veterans often refer to their experience as being part of a family.
After serving in the United States Military, many Veterans seek new ways to serve their community and country. WAVES Project offers many opportunities to serve again.
WAVES Project volunteers assist with Veteran events, community events, & fundraising events, to help raise community awareness of the therapeutic benefits of SCUBA Diving and raise money which allows us to bring our programs to more Veterans.
Through partnerships with the U.S. National Park Service and other agencies, WAVES Project trains Veterans to have the skills needed to volunteer on projects at Lake Mead National Park, Dry Tortuga National Park, Pearl Harbor, with many other projects being developed. These projects provide an opportunity for Veterans to learn new skills, build bonds and experience the therapeutic benefits of diving with other Veterans while helping preserve and protect our countries historical and natural resources.
While participating in training courses, professionally maintained rental SCUBA equipment is available for the Veteran and their Buddy for their use. After certification, participants are encouraged to begin purchasing their own equipment. WAVES Project offers many opportunities for divers to obtain their own quality equipment through discount and grant programs. When purchasing their gear through WAVES Project, Veterans and their Buddy have access to use needed rental SCUBA equipment at discounted rates. Divers who own their equipment dive more often, providing more opportunity to experience the therapeutic benefits of diving. Our special equipment pricing is available to ALL veterans, regardless of where they were trained.
WAVES will change you.  Change the way you see scuba.  Maybe even change how you live your life.  
DISCOVER - Our Underwater World
RECOVER - Through Adventure  
 REBUILD - Families & Relationships