WAVES August 2014 Wounded Veterans Open Water Class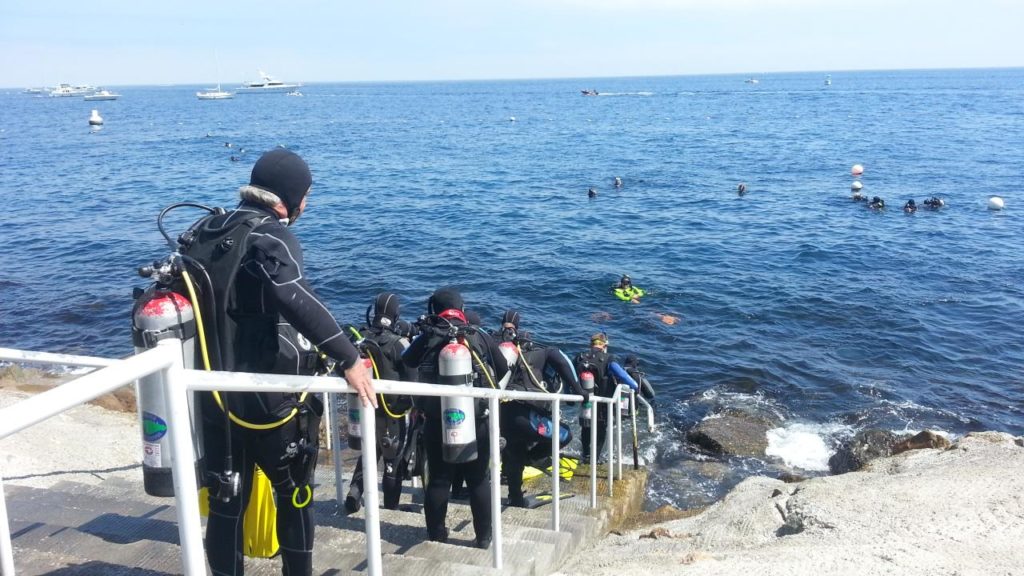 The day began early as the class met at the Starbucks in Lake Elsinore. An hour later we all showed up at the dock in Long Beach for a relaxing ride out to Catalina aboard the Catalina Express.
Today's dives included some additional skills to reinforce what's been taught and learned in class, confined water dives in the pool, and earlier ocean dives. The final dive of the day allowed the students to plan a dive and the dive the plan. It's the first real opportunity for students to really experience what being an Open Water Diver is all about. Students were asked to navigate from the entry area out to an underwater plaque dedicated to Jacques Cousteau. Once they found the plaque, no small feat by the way, they then used more navigation skills to find a second way point for the dive. Once at the second point the buddy pairs did some exploring in the area.
The conditions were excellent. Water temperatures were in the 75 degree range, visibility 40' – 60'. Very light waves and limited surge at depth. Altogether a great day.
Once we competed the dives the newly certified Open Water Divers wandered around the City of Avalon for a couple of hours and had an excellent lunch at Coyote Joe's.
Ron from Catalina Golf Cart Rentals contacted Steve Rubin as we left the restaurant and donated the use of 3 of his golf carts for an hour to the entire WAVES group for the afternoon. What a gracious thing to do. Saturday Afternoon is Ron's busiest time. To take 3 of his carts out of paying service for an hour for the group was awesome.
During the golf cart tour we were able to stop near the flag pole and get a few shots of the WAVES Group.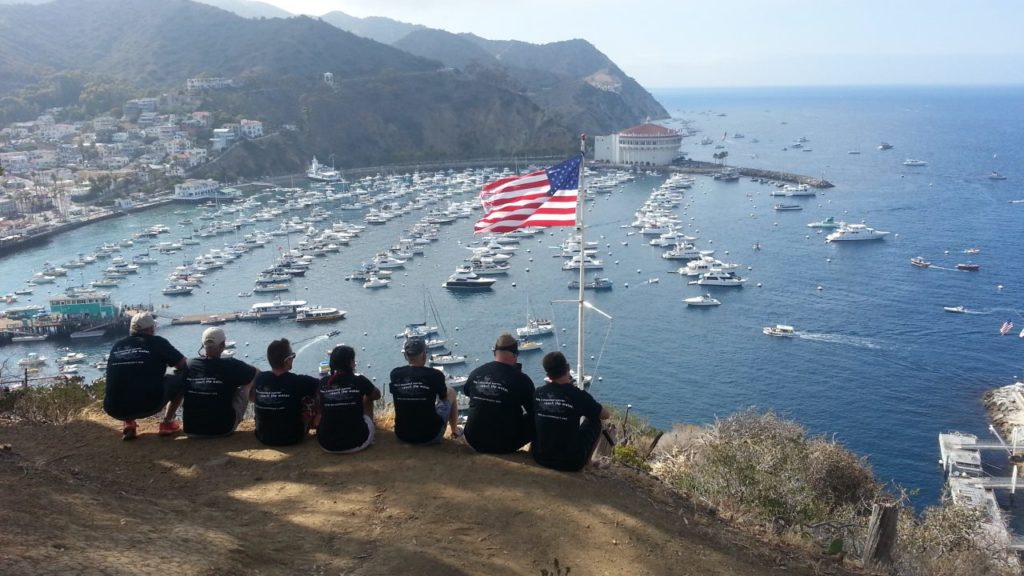 After the tour we, sadly for we really didn't want to leave yet, all boarded the boat for the trip back to long beach.
All in all it was great day for WAVES and for our wounded warriors. Thanks to all the people who have volunteered their time, and for our sponsors and other donors who make this possible.
Contributed by Steve Moss