In 2022 WAVES Project reached new milestones and touched the lives of more veterans than ever before. In June & August we conducted training in California, Texas & Florida at the same time. This was an amazing accomplishment and was made possible by generous donors and the support of our awesome training staff. We were also able to begin serving veterans in 4 additional states by providing opportunities for them to train in California & Florida. Veterans from Oregon, Nevada, Arizona & Georgia participated in our programs.
The training conducted this year will result in over 350 certifications, ranging from beginner diver all the way to the specialty instructor level. Over 80 new veterans participated in our programs for the first time and 10 of our veterans reached the Master Diver Level.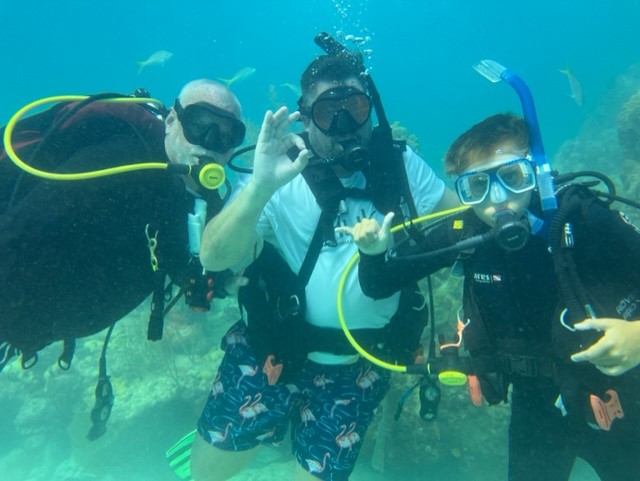 In January we began training veterans to be a part of our instructional staff. We will finish the year with 32 Dive professional certifications. These pros are leading divers on "Vitamin Sea" fun dives and giving us the ability to conduct more classes. Training veterans to the dive pro level, not only gives them the ability to share their passion for diving with other vets, it also teaches them the skills to have a career in the dive industry.
The number of dives our veterans are conducting greatly increased. 283 WAVES divers have logged 6459 dives as of November. These numbers are a direct result of the increased number of staff led dives and the increased number of boat dive trips we have been able to charter.
This year we chartered 13 boats, which served 274 veterans and buddies in California. Boat diving allows easier access to dive sites for our veterans with physical injuries. It also provides a platform that can help reduce anxiety for those suffering from mental trauma and encourages camaraderie. 4 trips were chartered in Florida for our women veterans only project.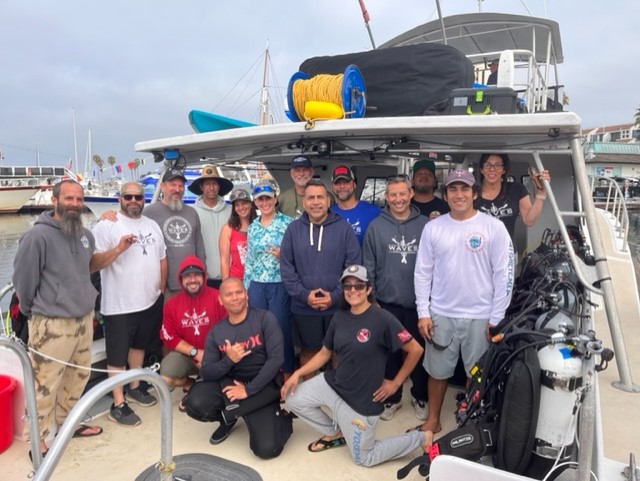 Our partnership with the National Park Service continues to provide unique opportunities for our veterans to volunteer on projects which truly have an impact on the environment, park resources and the veterans themselves. 19 veterans participated in 4 different projects that involved environmental and cultural restoration projects, inspecting park buoy systems and finalizing the Lake Mead mapping project.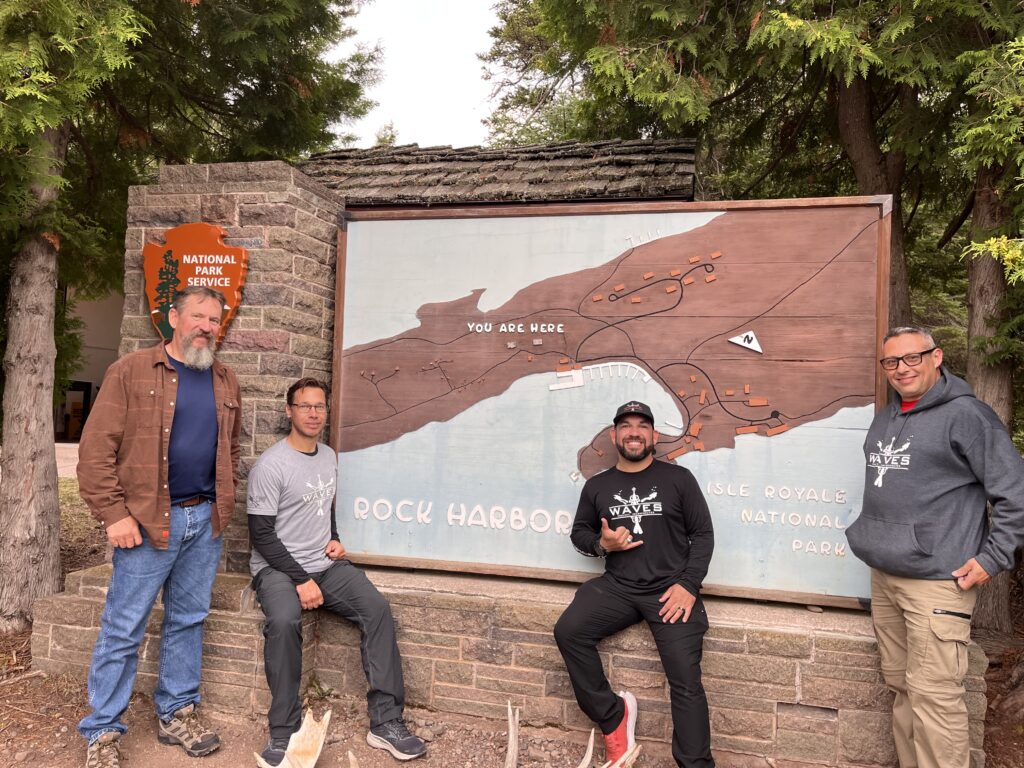 Lastly, we are excited to have become a Blue Oceans Dive Center. Blue Oceans is an environmental program through SSI. As divers and outdoor enthusiast, we have always been environmentally conscious, but this program will provide new opportunities for our veterans to truly impact the environment, while enjoying the therapeutic benefits of diving. In 2023 we will be increasing the number of Ecology courses that we off and will be increasing the number of clean ups that we conduct.
WAVES programs are truly making a difference in the lives of our veterans. We experience it every day and see the changes it makes in many of their lives. During training, new skills are learned, confidence is gained and new bonds are formed. Through diving, the therapeutic affects change attitudes and create lifelong memories.