Waco Merchant – Volunteer Bio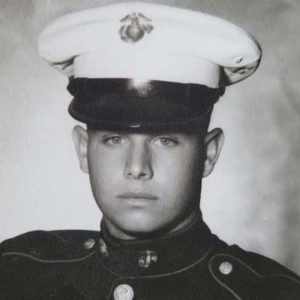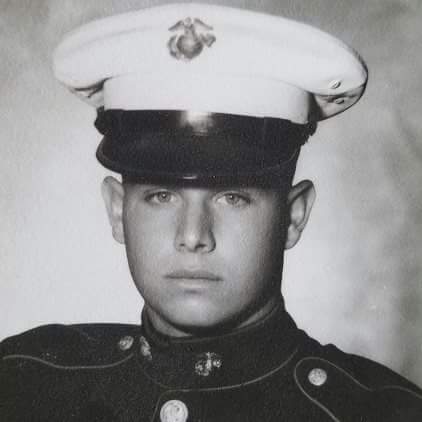 Waco Merchant is one of the many great and motivated volunteers for the WAVES Project.  Currently he is the Military Outreach Liaison with responsibility for connecting the local military community with us.  Considering the concentration of military in the San Diego/Riverside areas this is no small task.
Waco grew up in rural Montana on his family's working ranch.  At 18 years old he enlisted into the United States Marine Corps. When asked why the military and why the marines he responds, "I grew up in a family with a rich military tradition.  Father and Step Father were both in the military, one in the Navy, and one 82nd Airborne, Army." He was raised in a very structured, regimented household and felt the best opportunity for success was to transition in to a military branch which afforded the same.  "I thought it would be less culture shock".
Waco entered the Marines in 1990, from Montana and did his boot camp at MCRD San Diego.  Due to the first Gulf War, his follow on training with the Assault Amphibian School at Camp Pendleton, CA was highly compressed.  He completed a 6 month training course in just 6 weeks.   Working 12 hours a day, 7 days a week, and required to carry a higher than normal grade level "or slip a class", was demanding, but he succeeded. He served with the 1st FSSG at Camp Pendleton.
Upon completion of his training, he immediately deployed to Iraq serving with distinction during Desert Storm as part of West Pac – MSSG-13.  Waco also deployed to Mogadishu Somalia for Operation Restore Hope.  He reenlisted for a second hitch while in Mogadishu.
Waco was a Marine's Marine.  Always "Squared Away", he earned "Meritorious" promotions to both PFC and CPL.  While all Marine promotions are earned, the Meritorious promotions usually happen 1-2 years earlier than normal "Time in Grade", and "Time in Service" promotions. This all comes as no surprise to the author. The list of honors and meritorious awards Waco earned is impressive and way too long to detail in this blog post.
He separated from the Marines after his second enlistment as an E-5 Sgt.  This former Marine continued to distinguish himself in civilian life.  Bringing a work ethic finely honed by the Marines, Waco worked in the precast concrete industry for 13 years.  He built, moved and managed several precast concrete plants from Barstow to Corona.  Along the way earning certifications as a welder, testing as a concrete filed technician, and Quality Control as well.
Currently Waco is a small business owner in the Temecula Valley.  He says of his current work, "What I do is simply helping people. I enjoy helping others. My job is to help you make good decisions for you, your family and or your business. I specialize in Supplemental Health Benefits, Fitness, Provide Legal Protection and Identity Theft Plans."
When talking SCUBA, he relates that despite being land locked in Montana, he developed a love for the ocean.  Telling his mom on one family vacation that he planned on living in California when he grew up. "I think that was also part of the decision to join the Marines.  Since the first time I saw the ocean I was entranced."
Waco ultimately began diving in March of 1997.   He's completed his PADI Open Water, PADI Advanced Open Water, and PADI Rescue diver courses.  He estimates between 50-60 dives primarily in Southern California waters.  Plus several dives with his new wife while honeymooning in Cancun Mexico.
When asked of his biggest diving surprise, "I was amazed at the difference in the water on my first night dive.  It was like it was a second shift.  The day creatures went away and the really cool night dwellers came out".
Waco joined the WAVES Project early on during the organizations inception.  His wife, (then fiancé) was acquainted with the founder of the organization and knew of Waco's background in diving.  Introductions were made and a match was made.
He is currently working on his Dive Master Certification with the WAVES Project.  A highly goal oriented person, he looks forward to continuing his education in the sport, as well as continued opportunities to help his fellow warriors.
I met Waco during an Open Water class I was monitoring as a refresher course, after a 28 year diving hiatus.  He was monitoring the class as part of the Dive Master required course work.  After only a few conversations it became clear that this is one class guy.  Waco's dedication to his family, work and the WAVES Project are readily evident.  I can say that is an honor to know such a fine young man.  I am looking forward to years of service to American Veterans alongside Waco.
Contributor: Steve Moss