Tragedy strikes without warning
A message from the founders of the WAVES Project:
Tragedy can strike anyone, anytime, anywhere without warning. It was a tragedy that inspired my husband Steve and I to begin the WAVES Project, watching the son-in-law of a lifelong friend learn to live without the legs and fingers he left in Afghanistan. Trying to find a way to do something to help the thousands of veterans who came back from their service with physical and mental scars is what keeps us going. Just showing appreciation for the sacrifice these men and women have made makes a difference to each one of them.
One of our family members has lost his battle with a rare form of cancer. Al was a proud Navy veteran who served his country on the USS New Orleans during the Vietnam War.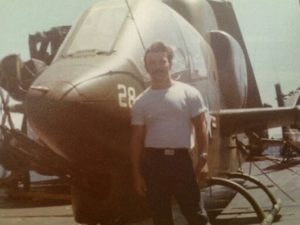 Al's ship did the frightening job of de-mining the Haiphong Harbor in North Vietnam. He was also on the USS New Orleans when the ship picked up two of the historic sky labs. This family has a proud history of service to their country, both of Al's sons served in the Army, one in Iraq and one in Afghanistan. His oldest son Matthew is a WAVES Project diver and volunteer.
This cancer may very well have been caused by his time in Vietnam, but there is no way to know that now.
His condition was misdiagnosed by the VA doctors who treated him until the pain was so severe he could no longer stand it and was forced to seek treatment at his own expense from civilian doctors.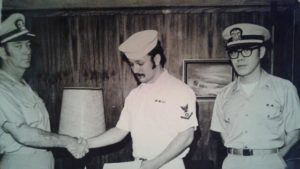 The tragedy of this situation is all too familiar to us of the "Vietnam" generation. We all know someone who was traumatized to the point of suicide, alcoholism or drug abuse. We know those who lost limbs in the jungles or are paralyzed. Many of us know people like Al who are just now experiencing medical conditions that may have been caused by their service, but will never know the truth.
We are very thankful to all of those who supported Al through his battle with your prayers and financial support.
Thank you,
Steve and Barbara Rubin