WAVES Project training started earlier than normal in 2019 – several classes have already been completed! Year round diving is one of the benefits of having our base of training in Southern California.
Instructor Sal with students Juan and Maria on the Marissa Dive Boat

Instructor Todd with his February class on Catalina Island
In Late February and early March, 40 veterans participated in a study conducted by the Loma Linda University department of Occupational Therapy. The project included classroom activities as well as four ocean dives over two separate days.
Classroom

Day 1 on the Marissa Dive Boat

Enjoying some post dive snacks
Thanks very much to Jose Louie Mendoza for sharing your photos of the day!
Dive Professional training began in February with four new Dive Master candidates and an additional three who will go on to Assistant Instructor and Instructor training. It has been great to see Jeff Pickard who returned from Houston to take part in Instructor training classes.
Instructor Training Classroom

Dive Master Classroom training
We had some fun on Facebook with an incorrectly identified photo of a horned shark – thanks to everyone who participated in helping to get it right! #notaleopardshark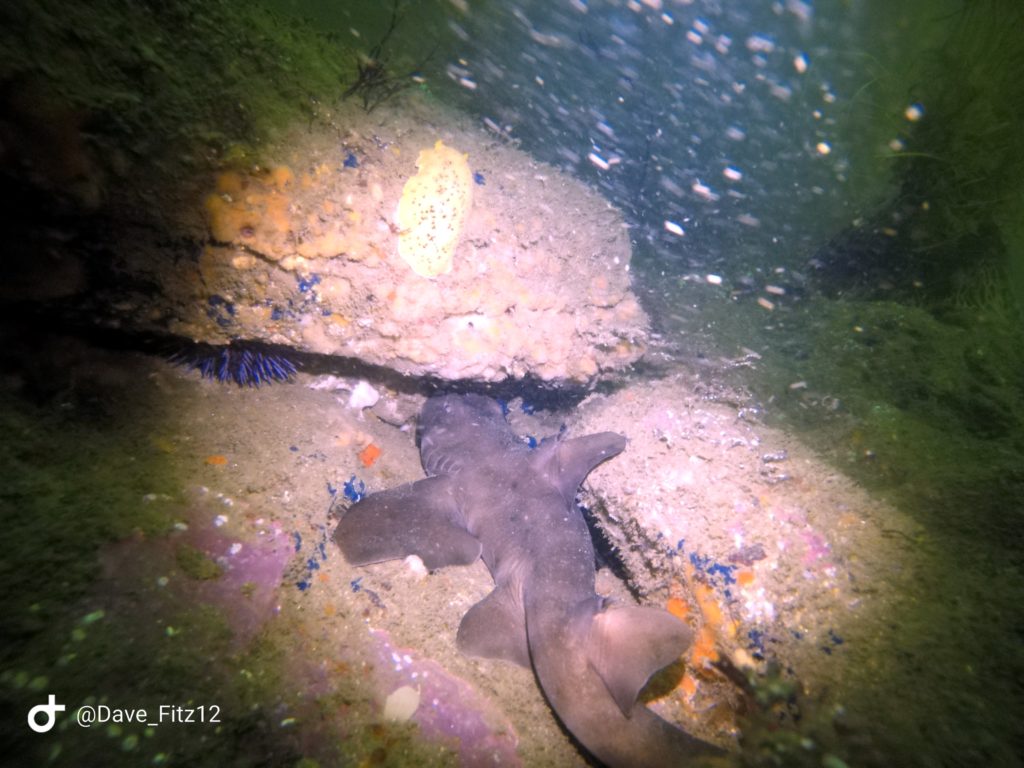 Below are some additional photos taken by Dave Fitzgerald during the February 7th dive day – thanks for sharing, Dave!