Patrick entered the US Marine Corp from Genoa Ohio.  He served from 1998 to 2002 and was a member of C Company 1/1.  He deployed to Afghanistan with a Helo company. He company was Special Operations Capable and supported SOC during early operations in Afghanistan.  He was also a forward observer for the 81's (81mm mortar). Many members of Patrick's family have served, including his grandfather who served during WWII.
Patrick met his wife Tammy toward the end of his enlistment just before his final deployment. His then girl-friend stayed in close contact with his family while he was deployed and they were married after he returned. Patrick and Tammy just celebrated their 16th wedding anniversary.
Patrick was first introduced to The WAVES Project while competing in the inaugural WAVES Charity Match Shootout, hosted by Linea de Fuego shooting club. During the match he was assigned the same squad as Marina Inserra who was the reigning Miss California 2014 and a WAVES Volunteer. Also on his team was Steve Moss, another active WAVES volunteer; both talked to Pat about The WAVES Project during the match. After the match he spoke with WAVES founder Steve Rubin but it took Patrick nearly 2 years to become involved.

Since going through the WAVES program with his wife as his "Buddy" he has really engaged as a WAVES volunteer. He dives with other WAVES Alumni and other friends at least once a month and has started contributing photos of his dives for the WAVES monthly newsletter.
Crystal Cove

Sunken Anchor at Crystal Cove
He says that being active with WAVES fills a need for camaraderie that he sorely misses from his time in the Marines. He sees a double benefit from WAVES in that the diving helps with Post Traumatic Stress, and being an active volunteer gives him a great sense of satisfaction.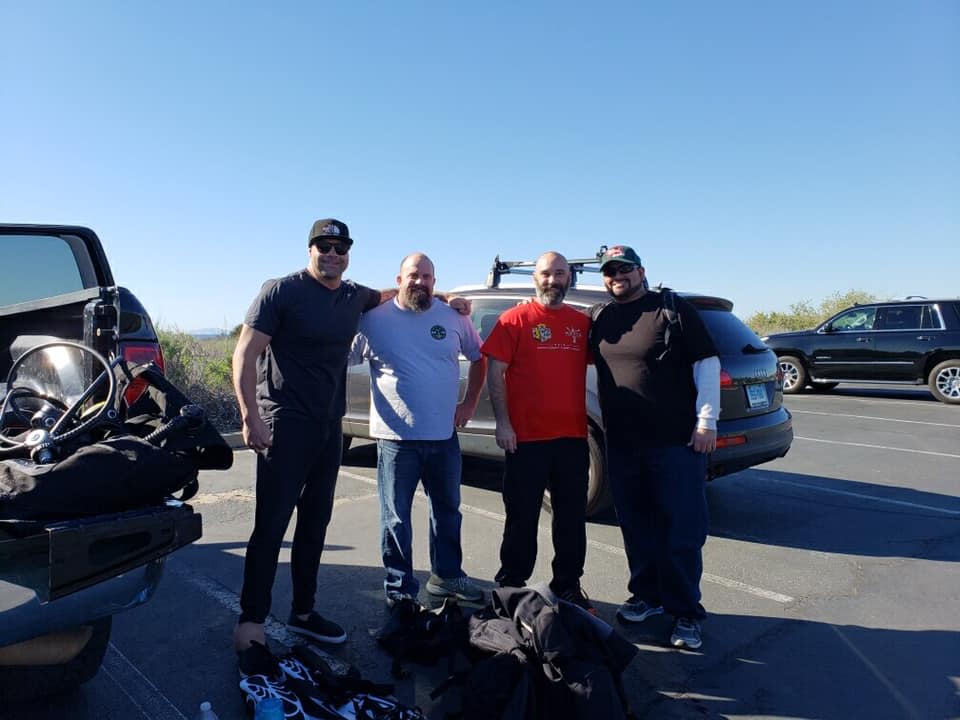 Currently Patrick is Open Water Qualified, and working on his Advanced Open Water certification. He plans on continuing the education program working next on his Dive Master and eventually to become an instructor. He thrives on giving back to the organization and other veterans who can benefit from the programs.
Thank you Patrick Runion for your service!
Article contributed by Steve Moss