We have had some very ambitious people complete their professional diving levels! In April we graduated two open water instructors, one assistant instructor, and four dive masters. In addition, seven students completed their "React Right" certifications that includes CPR/AED, First Aid, and O2 provider.
Congratulations to All!
New Instructor – Jeff

New Instructor – Dallas

Instructor Trainer – Steve and New Assistant Instructor – Waco
Jeff started his diving career with the WAVES Project in 2016 with his Open Water Diver Certification. He served in both the Navy and Army having been wounded by a sniper before being medically retired. He completed Dive Master in 2018 and enrolled in the instructor course in the winter of 2018/2019.
Dallas has been diving for several years, as the daughter of a veteran she saw what the WAVES Project was doing for veterans and joined us as a Dive Master. Completing her instructor course enables her to join her father Todd, who is also an instructor with the WAVES Project.
Waco has also been diving for many years, a marine corp veteran he never shrinks from a challenge. He became a WAVES Dive Master in 2017 and completed his Assistant Instructor Certification. He will be working with the WAVES Project in a greater role to assist with classes.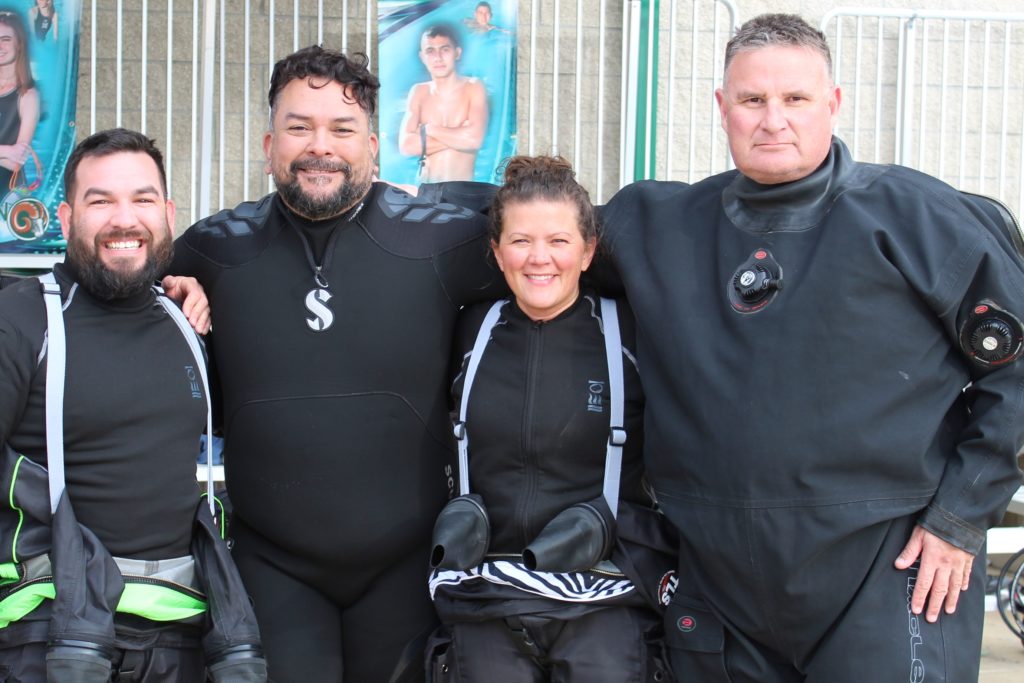 Our newest group of WAVES Project Dive Masters completed their training in April also. Married team – Kris and Ashley made their first dives with the WAVES Project in 2017. Sid was first certified by the WAVES Project in 2016 and Richard in 2017. The group worked hard to complete the required knowledge and skills; they had a little fun too, making this very serious training fun!
Open Water training for April had to be postponed, but the divers have completed their course work in the classroom and pool training. They start their ocean dives the first part of May.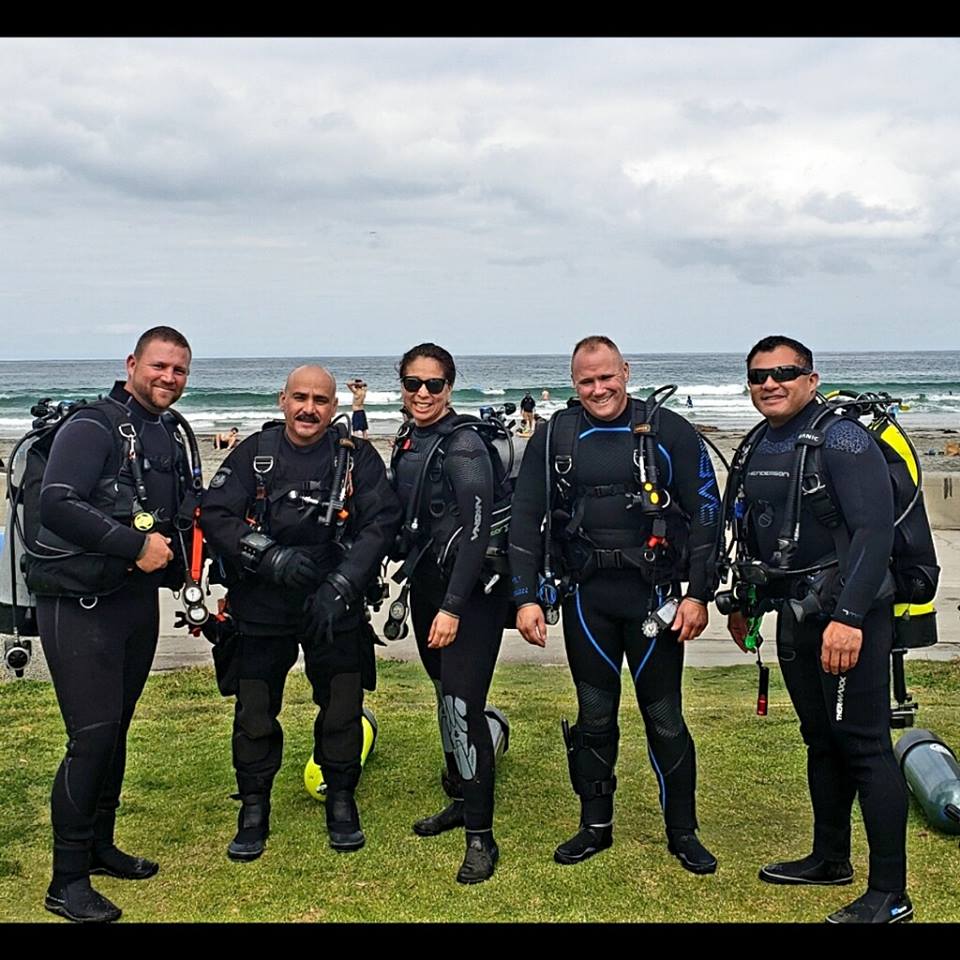 It's all about camaraderie! It's great to see recent graduates getting together for some fun dives with WAVES Project instructor Sal at La Jolla shores!