July Training, Events and important activities
Sand Dollars at LaJolla – photo by Patrick Runion

Having fun underwater – photo by Patrick Runion
We have new Open Water Divers!
Open water training was conducted at La Jolla Shores where the divers not only got their SCUBA Certifications but had a lot of fun! The Sand Dollar beds at La Jolla are always a favorite sight!
In addition to training new divers in Southern California, we did a lot of training at CocoView Resort in Roatan, Honduras. 49 certifications were issued for courses including Night Diving, Deep Diving, Wreck Diving, Coral Identification, Underwater Photography and Enriched Air.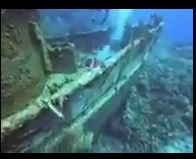 Cornhole Tournament at Peltzer Winery
We had a great time at the Cornhole Tournament put on by the Peltzer Winery to benefit the WAVES Project. Our team was sponsored by Ron Fonstad with Emergency Medical Systems – we didn't win any prizes but had alot of fun. Thanks very much to the Peltzer family for your support for veterans!
Saying Good-bye to long time friends
Gary Winter

Mary Winter

Cathy and Scott Culbertson
June was a difficult month for the WAVES Project because we said "see you later" to four very important members of our organization. Board members Gary and Mary Winter have moved to Montana and founding members Scott and Cathy Culbertson moved to Arizona. While we can still conduct our business by phone and email, we will definitely miss seeing them in person, though they have all promised to visit soon and often. We wish them all God-speed in their new adventures!