Sergio joined the United States Marine Corps on February 9th, 1997. Being the first in the family to serve his country in the military, Sergio spent two tours in Iraq. He went on to become a Radio Operator, Platoon Sergeant, Wire Chief/0619, Recruiter, Marksmanship Instructor, and Company Gunnery Sergeant.
Sergio with wife Mirlein, in Iraq

Sergio in Iraq
During his career, Sergio met the love of his life, Mirlein Tovaralcaraz, also a United States Marine Corps soldier. Both are now retired. Sergio following his injuries and Mirlein, after completing 20 years of service. Together they have created an amazing family with the addition of their children Euniz (18), Anthony (16), Leilany (11) and Alyssa (9).
Sergio's VA rating of 100% includes PTSd, Traumatic Brain Injury, as well as injuries to his back, neck, shoulder, knees, and feet. Sergio relates how these affect his daily life. "As for PTSd, I struggle at times to be in public places. I have nightmares, trouble sleeping and, at times, shut myself off from others due to depression." He adds, "With my physical injuries, I struggle with pain and am restricted on some physical activities."
When asked about how he heard about The WAVES Project, Sergio shared, "I was at a Veteran's office for an appointment, saw the WAVES pamphlet on a table and read it. It gave me hope that there was other forms of help other than receiving therapy and taking medication. I have had a great experience with The WAVES Project staff, training and volunteers. In the last year, I have not been as involved due to completing my college degree and I noticed that I greatly missed it and the benefits from it. I am looking forward to being more involved and get back in the water more often."
(All of us at the WAVES Project are looking forward to that as well Sergio!)
He goes on further to say "diving and being with other Veterans puts me in a state of peace." All of our Veterans, WAVES Project staff, and volunteers can relate to that statement.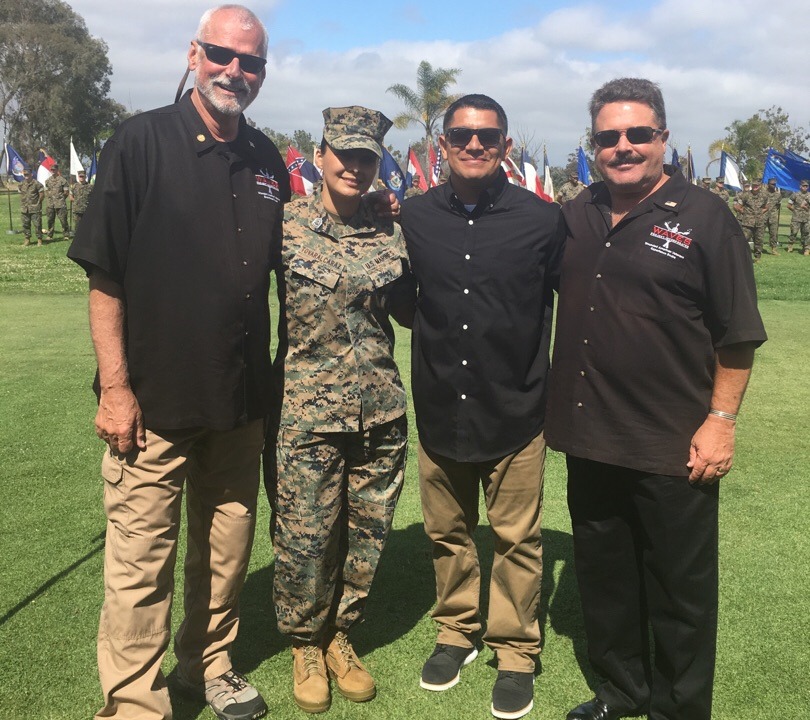 Sergio is a DJ in his spare time and has volunteered at several WAVES Project events. He would like to continue to offer his services when needed. We thank Sergio for his service to our country and are proud to have him and his family in our WAVES Project family.
Article contributed by Ron Fonstad