September Training Update
A great group of divers, friends and families.

Instructor Todd briefing his class.
It was a great day for diving as we combined our Open Water Class with some fun dives. Divers and families came out to La Jolla Shores early on a Sunday morning. It was a great relief from the heat in Temecula – the cloud cover stayed until about noon when the sweatshirts came off and the shorts went on!
Pool Training – mastering the art of the giant stride entry.
Instructor Dallas worked with the students teaching them the "giant stride entry" during Open Water pool training.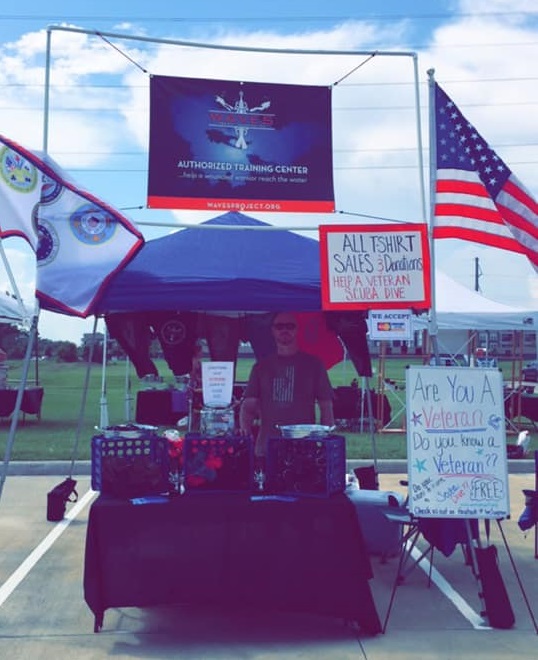 WAVES Dive Club is Back!
After a long break for the summer, our monthly meetings will resume on Thursday September 26th. We meet at 8 bit Brewing Company – 26755 Jefferson Ave in Murrieta, CA. We will have information on the Linea de Fuego Charity Match and talk about how veterans can participate in National Parks Service trips and continuing education. You won't want to miss the photo presentation of the recent Dry Tortugas National Park Mission!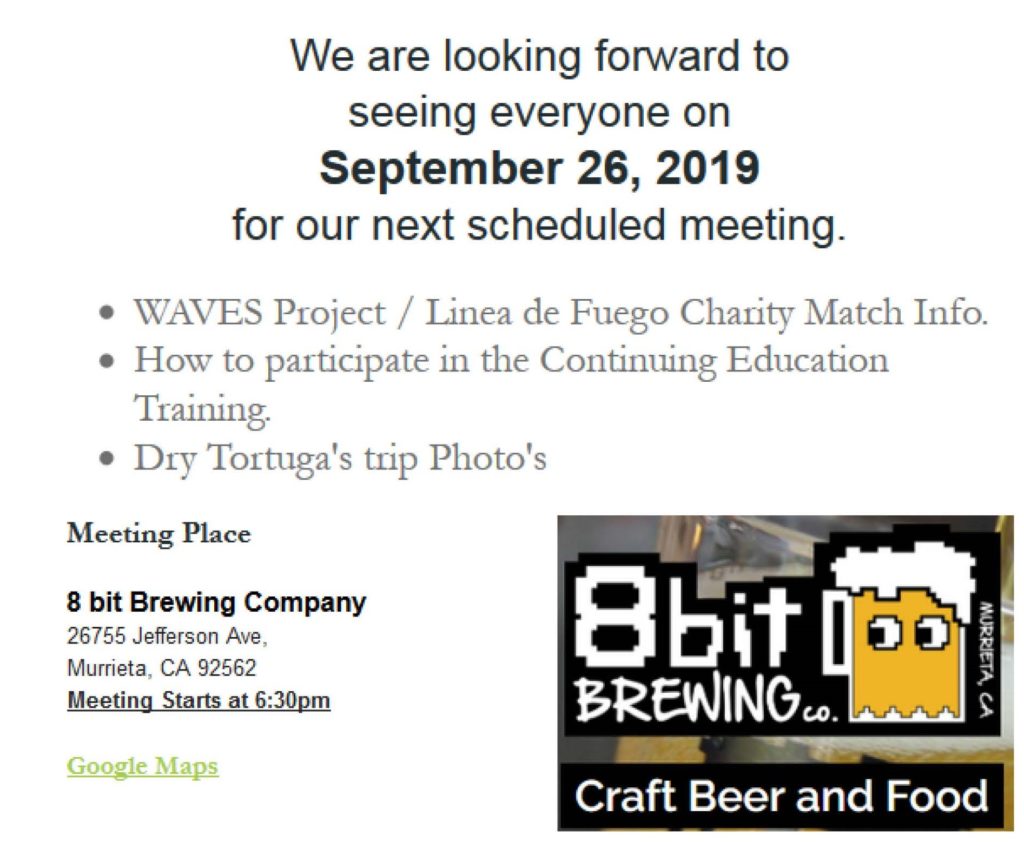 Everyone is welcomed – whether you are a veteran in the program, diver, volunteer or member of the public interested in learning more about our programs. We meet at 6pm, grab a bite to eat from 8 bit's great menu and meet with great friends!