October 2019 Training Update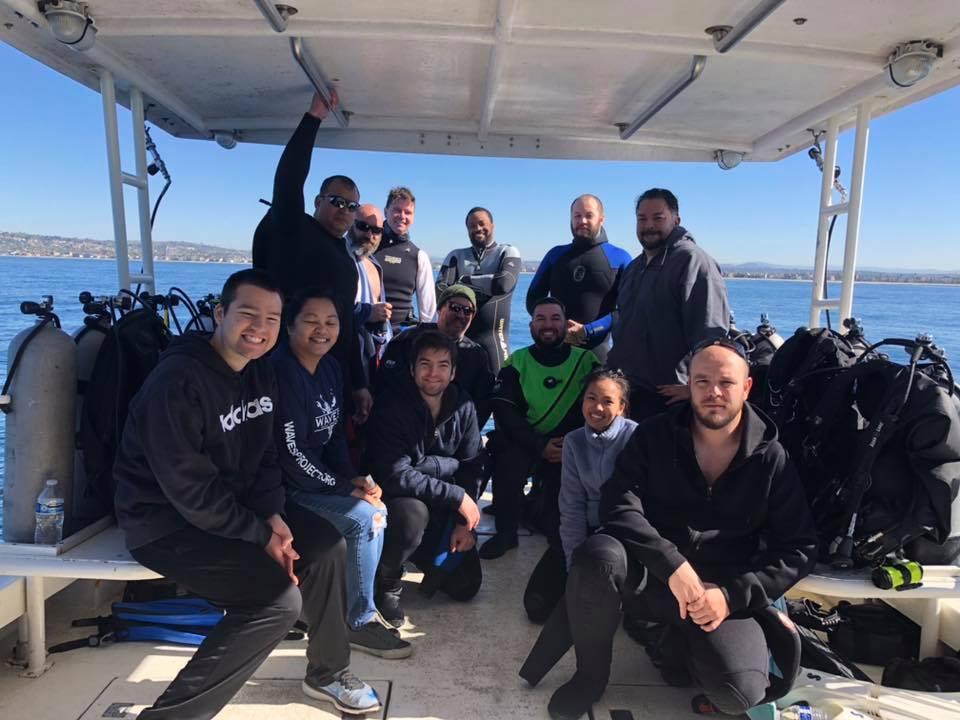 September marks the end of the third quarter of the year and our training classes set a record for the quarter! Over 200 classes and certifications were conducted between July and September representing 84 unique people. That number nearly doubles the number of veterans served in any previous quarter.
While we are celebrating the numbers of people we serve we also recognize there are over 100 waiting to get into classes. Funding is the only thing that is preventing us from serving those veterans. If you'd like to help, please visit our Donate Now page – click here.
First dives at La Jolla Shores

Instructor Todd at La Jolla Shores
Another successful Mission was completed at Lake Mead with the National Park Service. WAVES Project divers take underwater measurements of the archeological sites then transfer those measurements to graph paper – eventually making underwater maps.
Training doesn't always happen in the water – these divers are learning CPR, First Aid and AED procedures. Thanks very much to WAVES Project veteran Bonnie Casler for the photos!
Equipment Training – Proper use and care for SCUBA equipment is a crucial part of the training. Instructor Steve – teaching about dive computers.
Keeping up on your skills is important too – divers Dave Fitzgerald and Kris Moorehead went exploring and found some great sea life of the Southern California Coast. Thanks Dave for sharing these great photos.
Horn Shark

Camouflage Octopus

Eel

Spiny Lobster

Sea Star

Urchin

Dave

Kris