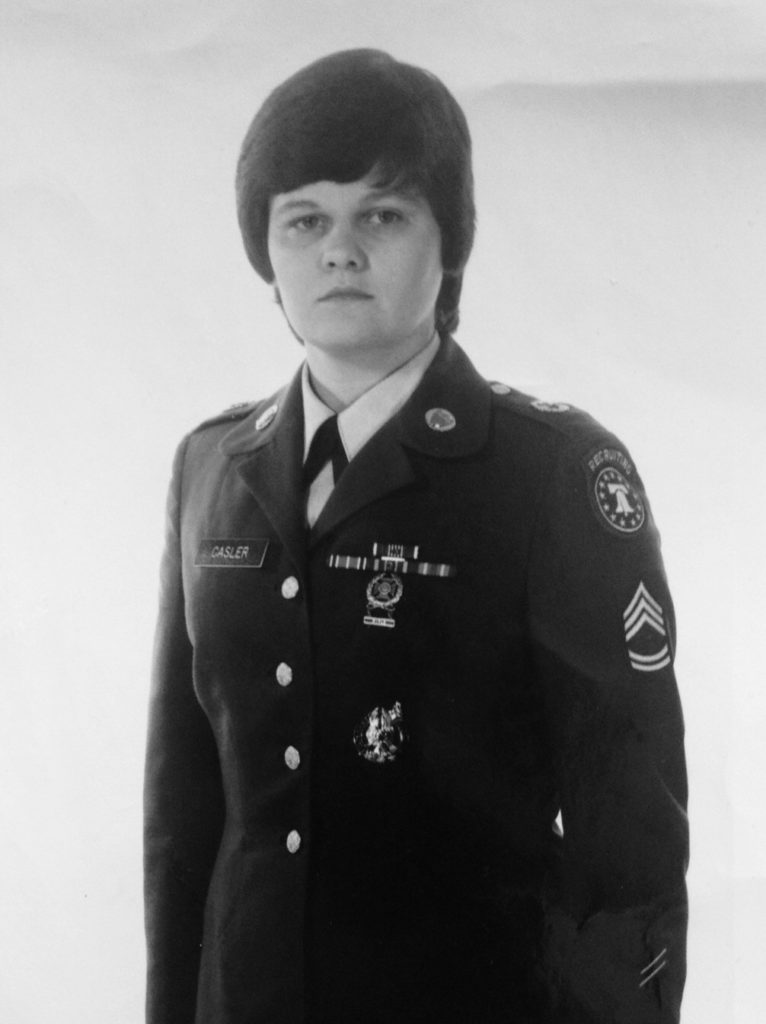 March is Women's History Month and WAVES Project is honored to spotlight one of our "Women of WAVES" trailblazers. Bonnie Casler, MSG, (Ret) joined the Army in 1977 after graduating from college with a degree in Education. She was the last graduating class of WAC (Women Army Corps), which was dissolved as the Army became one the next year.
Throughout her 22 year career, Bonnie served in many capacities and leadership roles. She was an Army Recruiter, Locomotive Engineer, Detachment Sergeant, Rappel Masters Instructor, and Physical Activity Specialist where she prepared soldiers for the physical challenges of the military.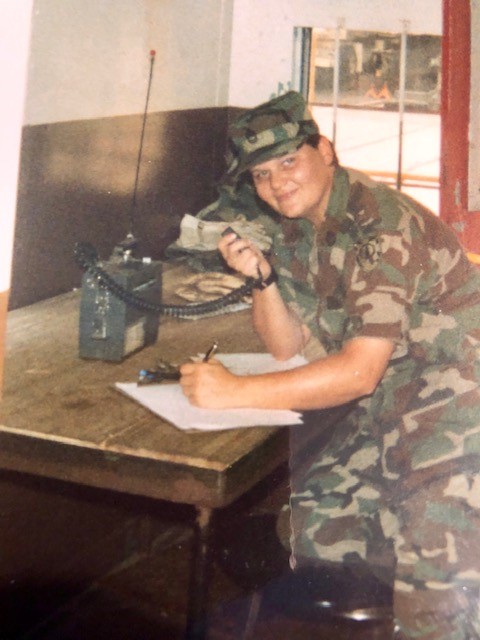 Bonnie came to WAVES Project in 2018 after hearing about the program from a disabled veteran during a SCUBA Diving class her teen grandson was taking. She had been wanting to join her grandson and always wanted to go diving, but didn't think she could do it. "I was so broken … I was pretty much home-bound and afraid of the world," she said.
Bonnie was also struggling with Post-Traumatic Stress Disorder (PTSD). She was always looking for support and resources, but she never seemed to qualify. "I was either too well to be considered; from the wrong service area; wrong service; or the program was just for male veterans," said Bonnie. She learned that the WAVES Project will serve any veteran, male or female, with a service-connected injury including paraplegia, amputations, traumatic brain injury (TBI), anxiety or PTSD.
Challenged with her anxiety and PTSD, Bonnie says that the WAVES Project staff's encouragement was crucial to her starting the training. "As much as I tried to convince Todd (her WAVES Project SCUBA Instructor) I couldn't do it, he convinced me that I could. He said he never quits on a diver if the diver doesn't quit on themselves. He was already calling me a diver!" she exclaimed. Bonnie found belonging and camaraderie through WAVES Project. This was key for Bonnie's recovery. After being rejected for so many other resources, Bonnie needed to feel wanted; and she did.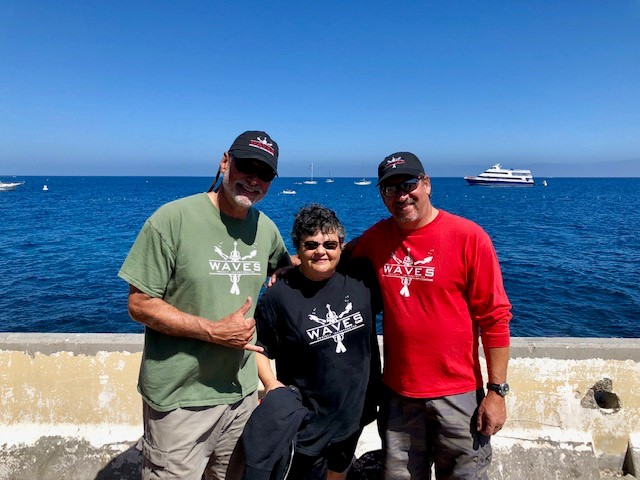 Underwater, Bonnie finds relief from stress and PTSD symptoms. "You just pay so much attention to your breathing," says Bonnie. "My brain was calm for the first time in 30 years." Bonnie also commented that before WAVES Project she felt that there was no more for her to achieve or succeed in life. "Yet, deep inside I wanted to recapture my life and share some fabulous moments with my grandson," she said.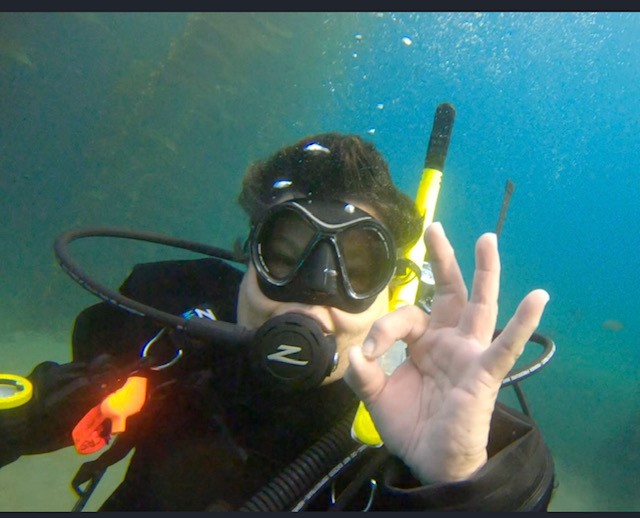 This past November, Bonnie participated in our first women-only Mission Oriented Diving trip. The all-women crew worked four days on an underwater research project in the Channel Islands National Park. Serving with other women veterans, Bonnie found the camaraderie she was missing and so desperately seeking since she retired from the military. She also felt stronger and never more determined to regain her life.
After nearly two years in the program, Bonnie is a regular diver and volunteer within our programs helping other veterans by sharing her challenges. "My purpose is to help young female veterans overcome their fears and regain their lives so they can have successful relationships and healthy families," she says. Bonnie is also actively involved in her community as a volunteer CERT (Community Emergency Response Team) trainer. Most recently, she led WAVES Project volunteers and her CERT team with food box distributions to seniors during the COVID-19 quarantine.
Since joining WAVES Project, Bonnie says she has been able to reduce her medications, including those used to manage her blood pressure and anxiety. Her self-confidence has grown tremendously as she accomplishes tasks and goals she never thought possible. Bonnie has also strengthened her relationships with her children, especially her grandson whom she sees regularly. To Bonnie, WAVES Project is helping her "be all I can be, again!"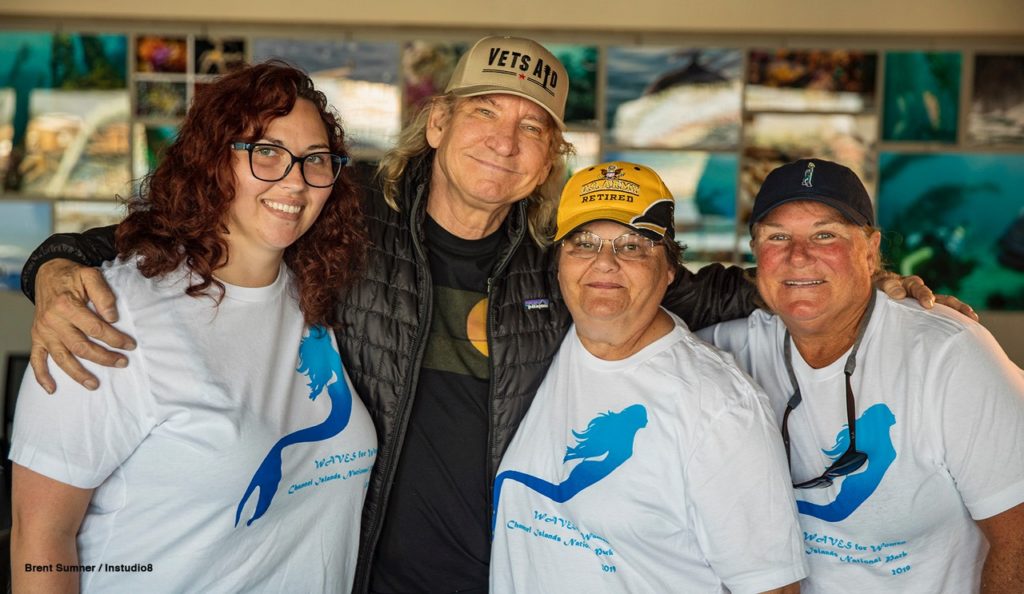 WAVES Project programs use the unique tool of SCUBA diving to help wounded veterans move beyond their injuries and reintegrate into their families and the community. Our programs are only made possible through generous donations. Consider helping a wounded warrior, like Bonnie, find a pathway to recovery with a monthly gift. Thank you!