1st Quarter
FOB – Palmdale, California. The first week of February our first "Forward Operating Base Palmdale" completed their first open water class certifying 3 veteran divers. This location is supported by the Antelope Valley Desert Divers club who held a very successful fundraiser at the Bravery Brewing Company.
Training was suspended due to the "stay at home". We conducted classroom via Zoom meetings. One of the pools we use is located at a senior living community who donates the use of the facility. We learned that there were some residents in that community who were not able to get out to purchase groceries and some were financially struggling. Volunteers from our group organized a grocery delivery program; a very generous donor learned of our efforts and donated funds to support a month of food deliveries for 57 at risk seniors.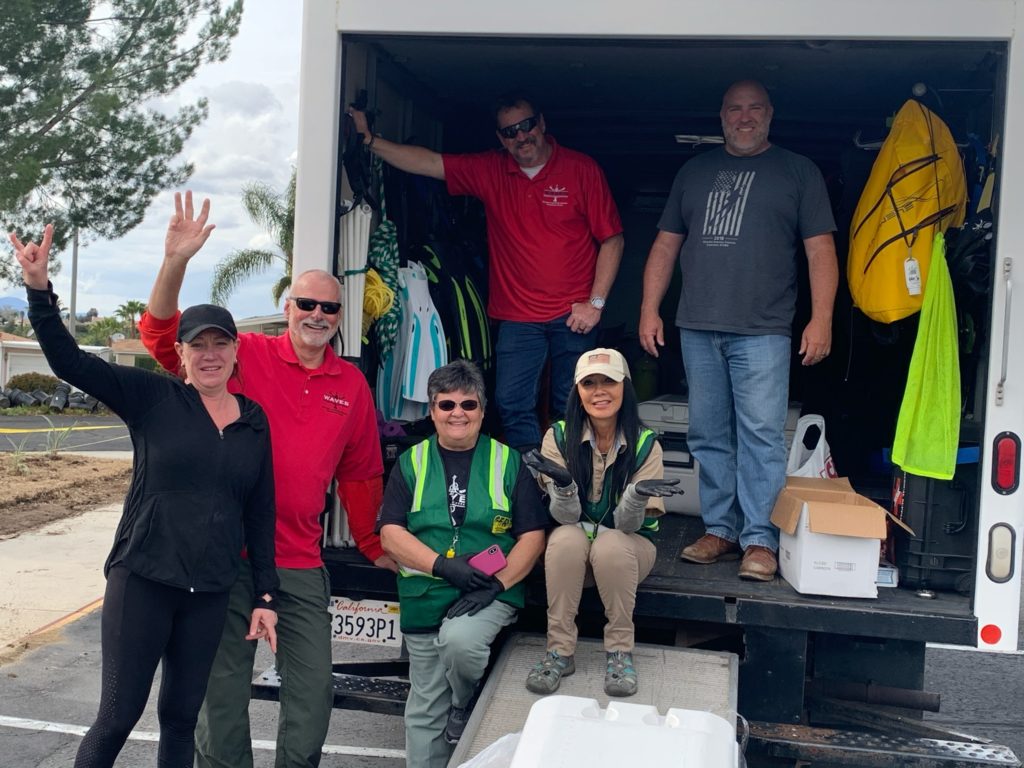 Our Mission Oriented Diving Project at Lake Mead was featured on the ABC TV program "Rock the Park" where they explore National Parks across America. The show followed our divers last fall and did a wonderful job of representing what we do. Here's a link to the full episode – click here. It was some great exposure nationally for WAVES Project and we saw a dramatic increase in applications from veterans to participate.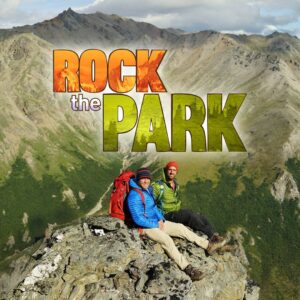 We secured a new location for our offices with a large area for meetings, classes and camaraderie gatherings. Veterans volunteered to help us move into the new facility and had lots of great ideas for using the space.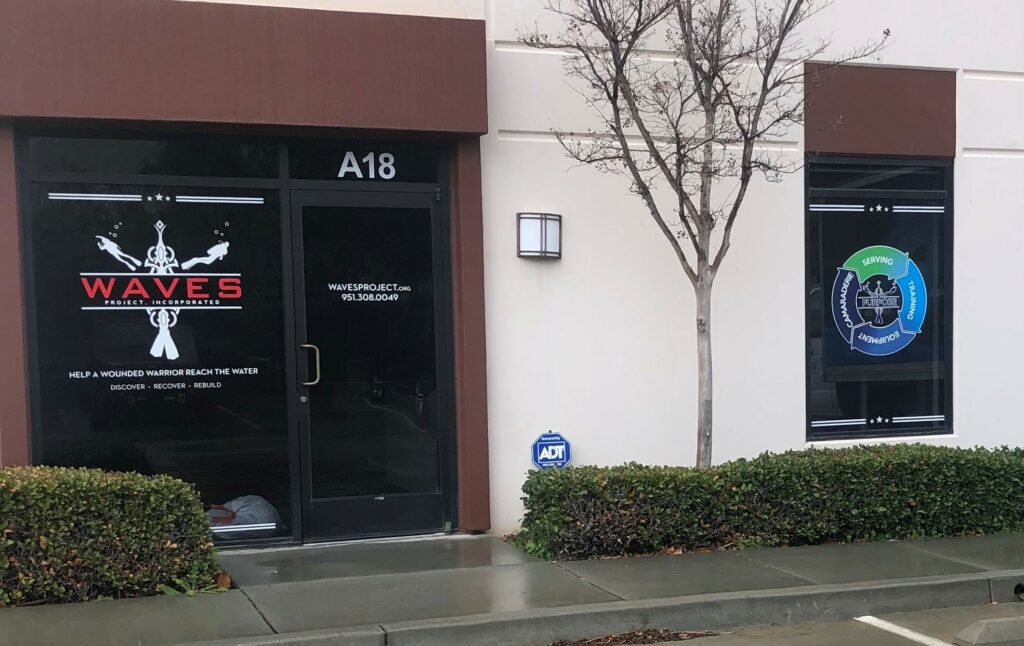 2nd Quarter
In water training was cancelled for the quarter because of the Corona Virus shutdowns, but we were able to complete 75 online certifications in courses including "Science of Diving" and "Marine Ecology". We were further able to complete online training for 6 instructors to expand the courses they can teach.
At the end of June we were finally able to finish our Open Water course that had been postponed in February, certifying 6 new divers.
WAVES Project completed the move into new office spaces. With the new gathering area we have begun a men's leadership fellowship on Wednesday evenings. We hosted a camaraderie event one Friday at noon to show SCUBA Videos and have pizza lunch.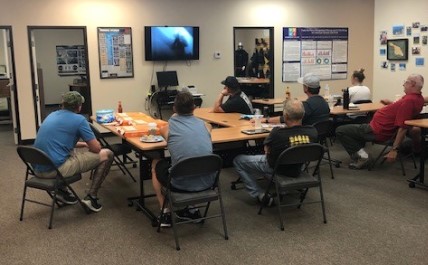 The Riverside County Health Officer granted us designation as an essential service and issued a letter to that effect. The letter gave us access to pools so we could resume training and have the ability to have small groups gather in our facility.
An open house to celebrate our new location was held in June where we had tents outside the building and took visitors for tours in small groups to comply with the physical distancing requirements.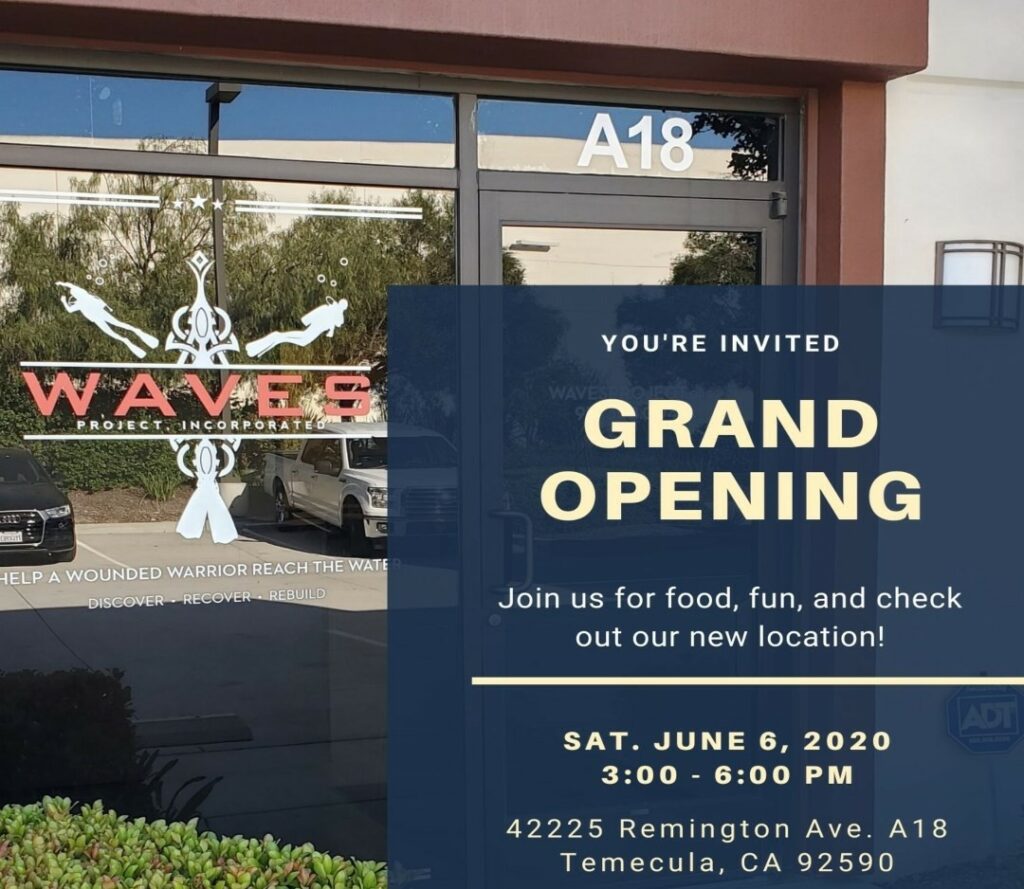 We held two "virtual fundraising events". The first involved a volunteer holding a virtual dinner date where she taught the audience how to make her award winning chili. Rikki took first place in the WAVES Project's Chili Cook-off two years in a row. The second was a photo contest where veterans and volunteers submitted photos and solicited donations to "vote" for their photo. A calendar was created from the 12 photos who had the most votes. Complimentary calendars are available at our office.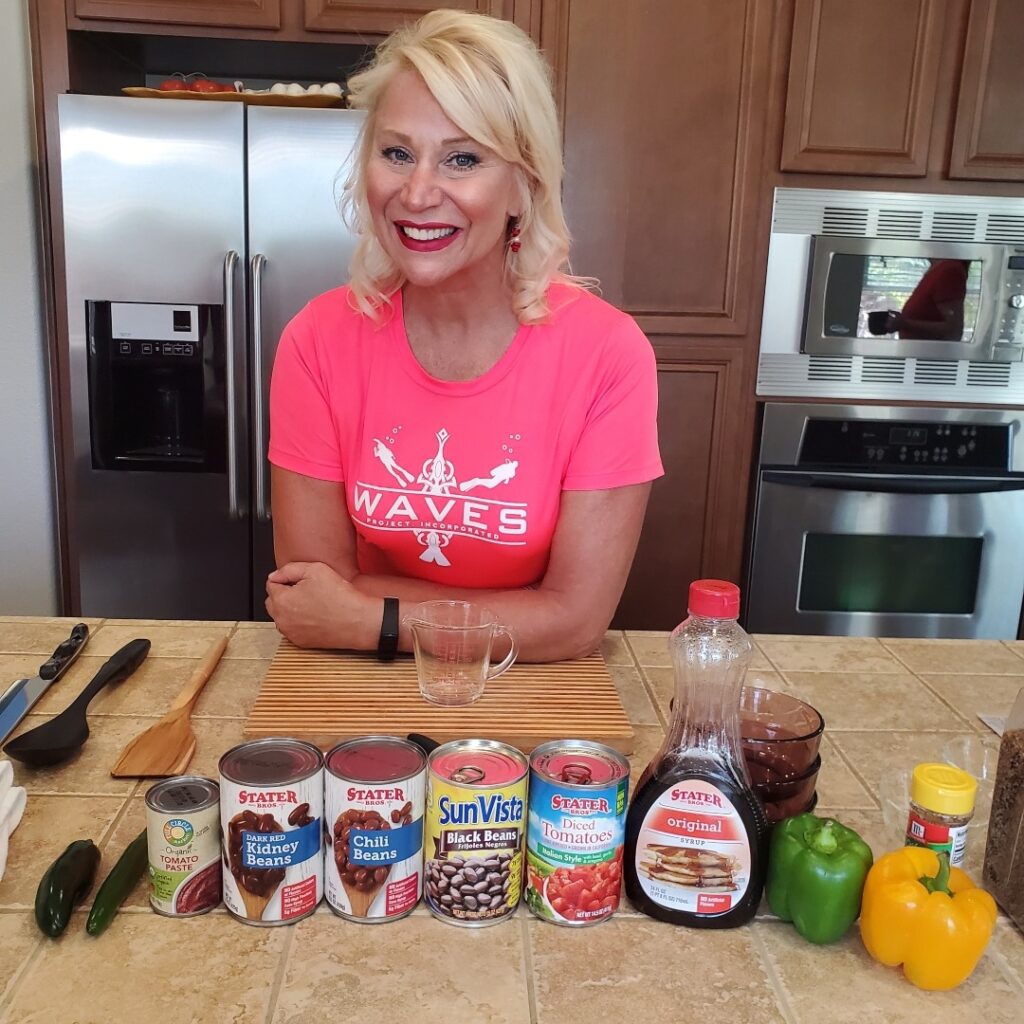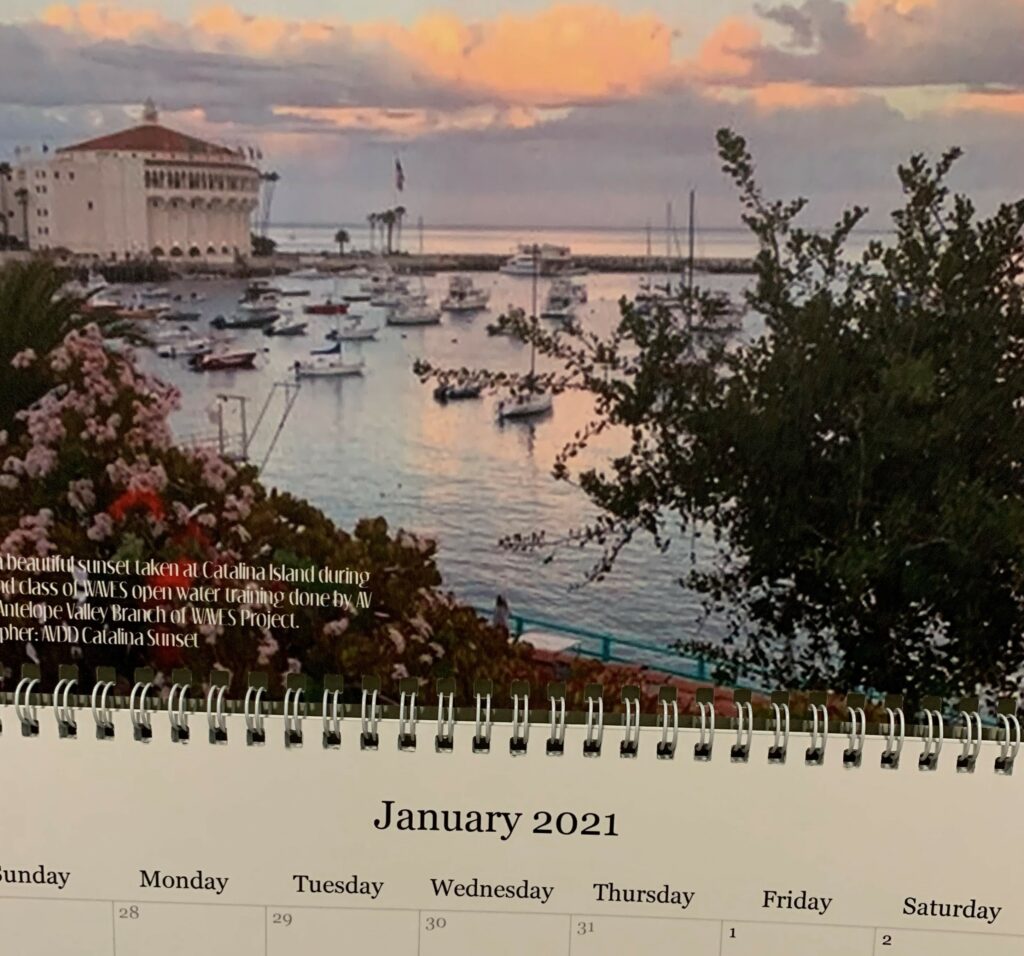 To end the quarter, our friends at another veteran support organization invited us to take part in their event where we were able to present our programs to veterans.
3rd Quarter
For the first time in our organization's history we trained more women in advanced classes than men. This is a result of our efforts to create a female diver program that we call WOW – Women of WAVES. These women are being trained in advanced diving techniques so that they can participate in Mission Oriented Diving programs with the National Park Service.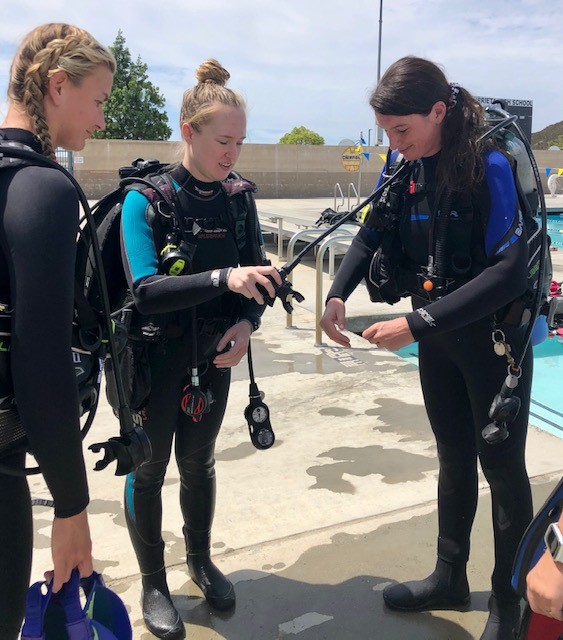 Our in-person training resumed in full force in late July. After closing our offices to the public for six weeks we carefully re-opened ensuring physical distancing guidelines are maintained.
Our Equipment Techniques course was offered to add to the non-diving training and helped us keep in contact with our alumni. In addition we hosted a personal development course lead by a volunteer to teach goal setting and encourage positive lifestyle changes.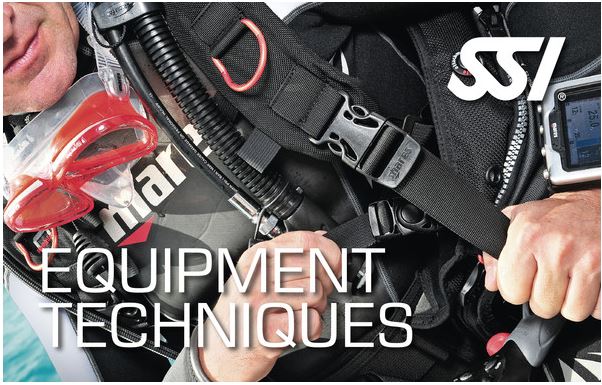 The repair center has become a place where veterans come to service their own equipment and assist with the maintenance of our SCUBA gear. In this unstructured environment we are achieving another goal of enhancing camaraderie.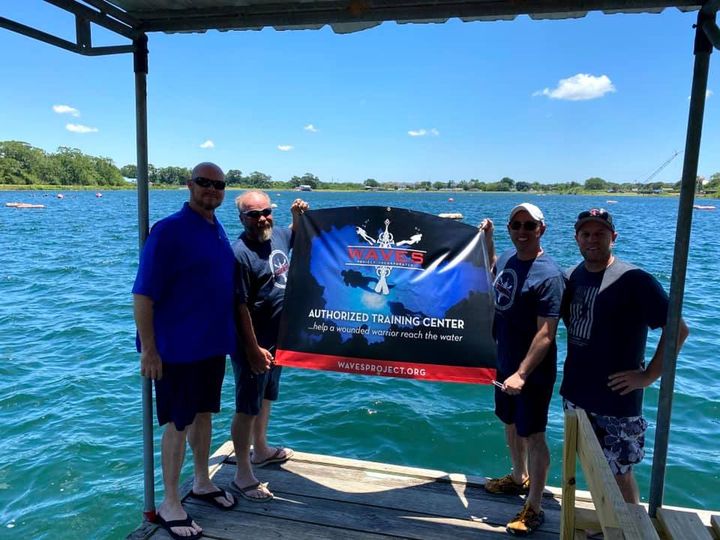 FOB – Houston, Texas is now actively training veterans, six this quarter. The instructor who is leading the project there is a graduate of our programs; another veteran who made his first dives with us.
We made "virtual" presentations to 4 dive clubs during the quarter to raise awareness and support for our programs.
4th Quarter
In October we expanded our Veteran programs into Florida. Our staff spent two weeks training and certifying local Veterans and their dive buddies, totaling 13 divers. The Miami Herald covered our training efforts in a story they ran on Veterans Day. Click here for the full article. This exposure helped us bring in new financial donors and spread the word about our programs throughout Florida.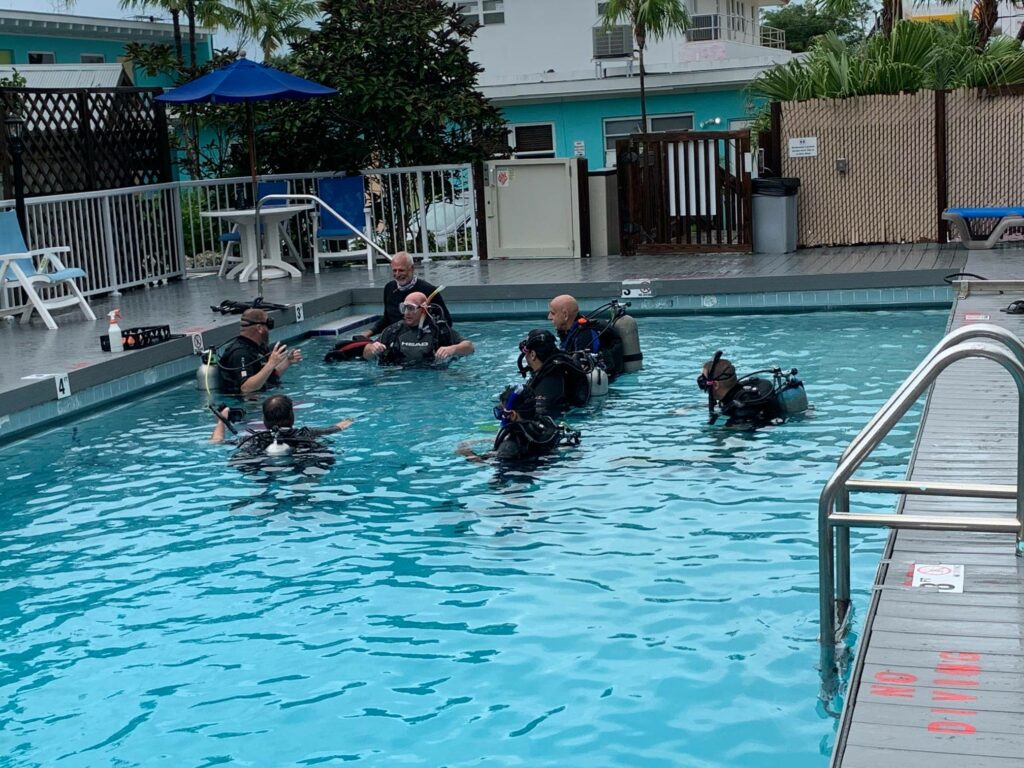 Our Texas operations are becoming very active this quarter with 14 veterans participating in advanced courses. Texas will be holding bi-monthly continuing education and specialty training throughout 2021. There are already 20 Veterans committed to start in the beginning of the year.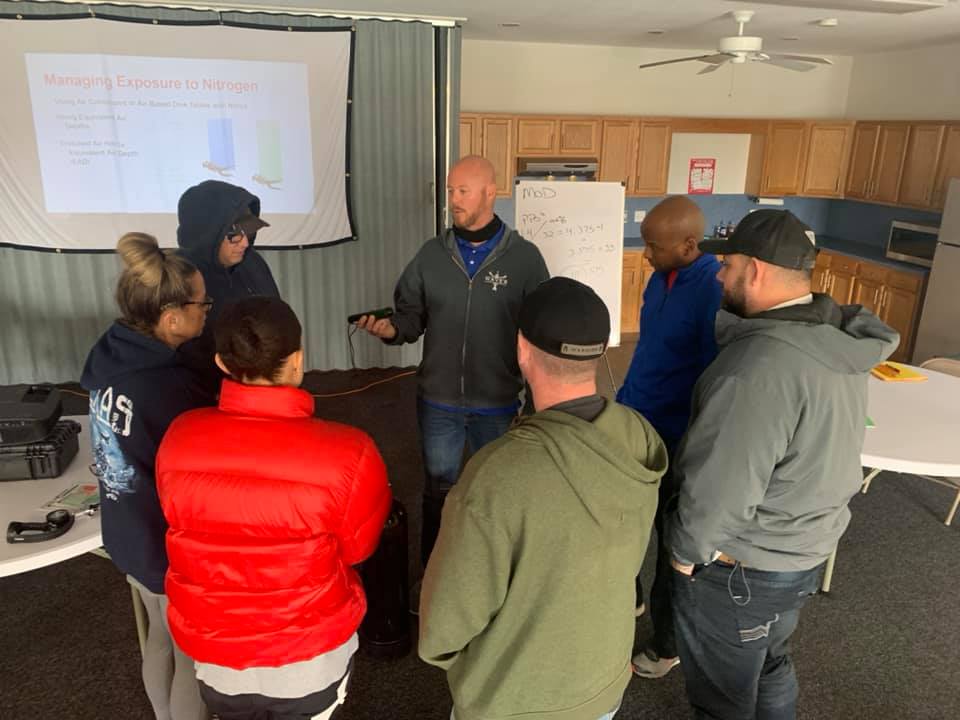 We are excited to announce that our training centers in California, Florida and Texas will be sending female Veterans to join our Woman's Mission Oriented Dive Team training in Roatan, Honduras, March 2021. This intensive, week-long specialty training program will prepare our female Veterans to become part of the National Park Service female veteran service corps.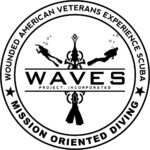 Multiple Mission Oriented Diving projects are scheduled throughout 2021. These projects will focus on clean-up, conservation and the preservation of our Nation's coastlines and lakes. In support of WAVES Project, the National Parks Foundation has awarded us a grant to help with the development of our specialized female dive teams.
We celebrated all branches of the military with a Veteran's Day BBQ with door prizes and a raffle with great prizes.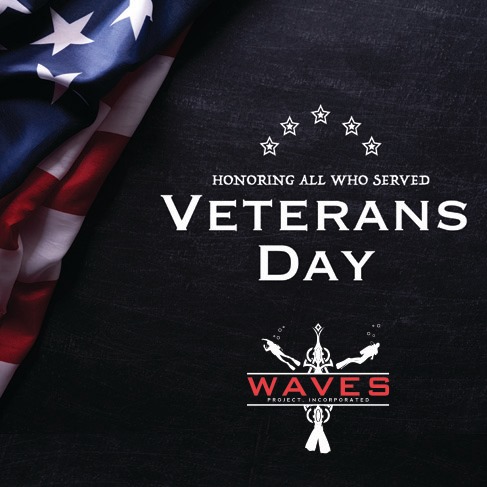 In December, a new dive professional class began with six male veterans and one female volunteer enrolled.
Summary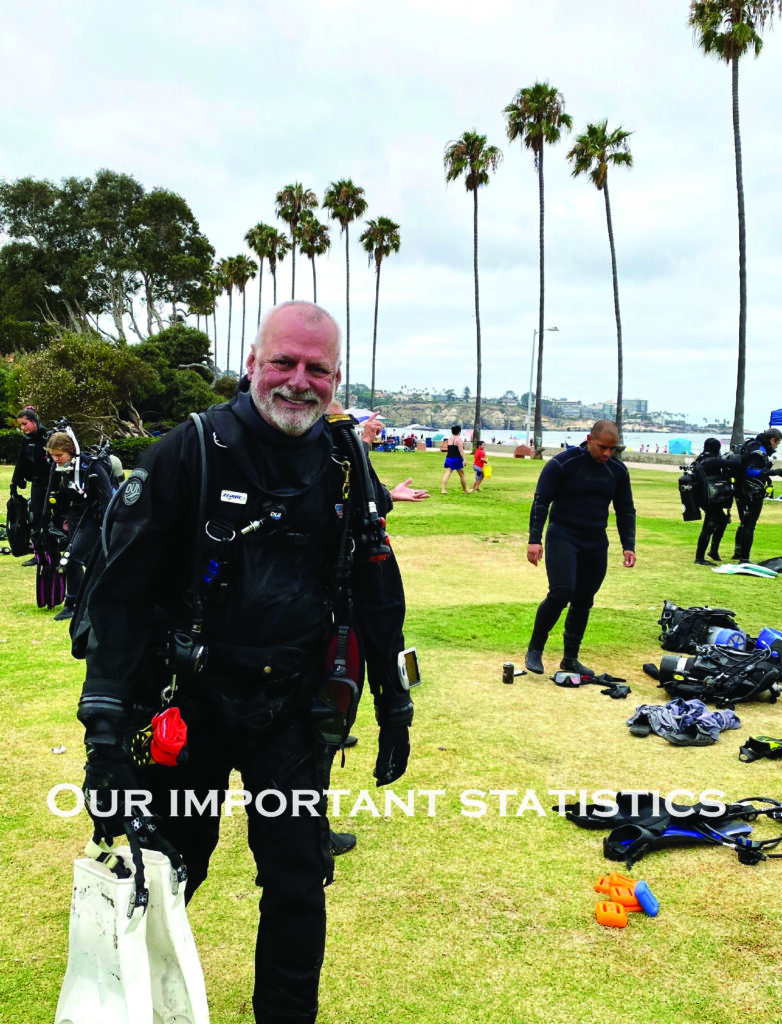 2020 was a difficult year for just about everyone we know; nevertheless we trained 182 veterans with their dive buddies. Of those who took part, 31% were female and 69% male in a total of 318 classes. Because of our efforts to supplement with online training, we actually increased the number of people who participated over 2019 which was 148 people; but fewer 86 classes in 2020.
Funding remains the primary challenge to expanding our programs. We remain optimistic that our needs will be met to continue serving these veterans. We are asking all of our supporters to spread the word! You may know someone who has a heart for veterans who have disabilities as a result of their service to our country. We greatly appreciate any amount of support.