Wounded Veterans Support through Mission Oriented Diving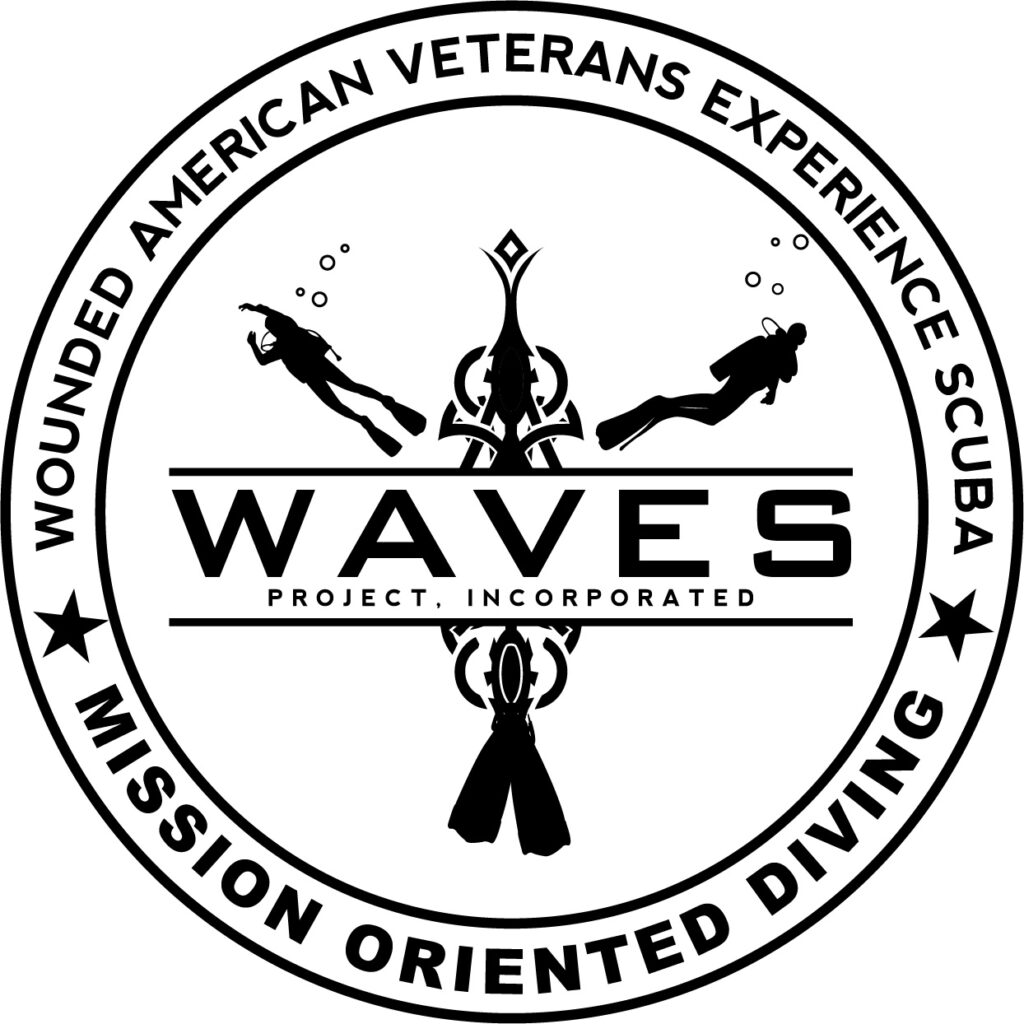 What is Mission Oriented Diving?
The WAVES Project Mission Oriented Diving program provides wounded veterans support and the opportunity and support to take part in service projects in various locations throughout the US. Projects we are currently involved in with the National Park Service Submerged Resources Center include:
Lake Mead – mapping project at the submerged aggregate plant that was used to build the Hoover Dam
Dry Tortugas – buoy maintenance, debris removal and invasive species eradication.
USS Arizona – collecting oil sample, underwater maintenance, conservation and preservation efforts.
Channel Islands – fish and sea life counts, conservation and ecology efforts.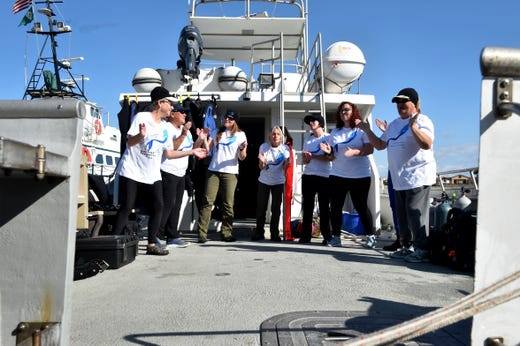 Newest project completed in 2021
Key Biscayne – Development of the female veteran service corps working on debris removal and coral restoration.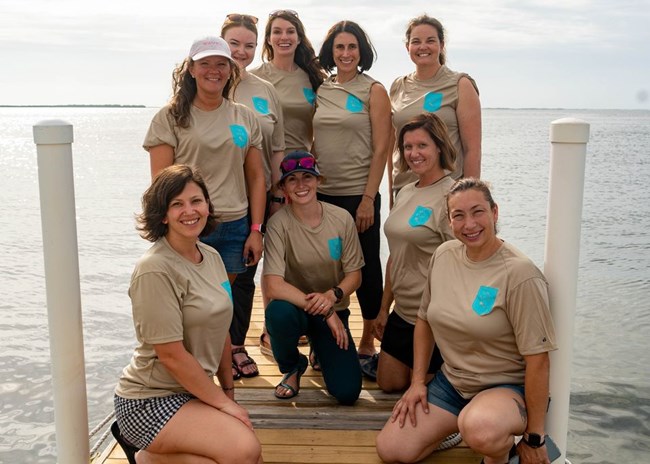 In early July, Biscayne National Park hosted a group of women veterans clean up marine debris from park waters. Five women veterans and a WAVES instructor joined an all-female crew of women scientists from Biscayne National Park, the National Park Service Submerged Resources Center and the University of Miami, as well as an all-female boat crew from Horizon Divers for a week of diving in park waters to remove debris from abandoned anchors, lobster traps, monofilament fishing line, and other miscellaneous trash and debris found on the seafloor. In total, the crew removed 587 pounds of marine debris and over three football fields of line. The largest amount of line (over 390 feet) was removed from the newly dubbed "WAVES Reef" at Biscayne National Park. Well done team! You can read the complete article posted by Biscayne National Park here: https://www.nps.gov/articles/000/waves-scuba-project.htm
There are many opportunities for veterans to complete service projects in many other areas including working on cleanup in US coastal waters and inland lakes. Invasive species removal throughout the country is another needed project. As funding becomes available these additional projects will be scheduled.
What is the purpose?
Veterans who have service connected disabilities are trained to assist various agencies like the National Park Service to conduct research and maintenance in areas used by the public. Our work helps make the areas safer for recreational divers, boaters and more enjoyable for anyone wanting to use our natural resources.
The volunteers from the WAVES Project who take part in these projects provide the government agencies thousands of dollars in savings by contributing hundreds of hours of work each year.
Veterans who take part in the projects find renewed sense of purpose when they complete this vital work. Every veteran knows about service; they all volunteered to serve their nation through US military branches. It is a natural progression to serve their country once again in a meaningful way. It is also our way of providing wounded veterans support through serving.
What are Missions?
Missions average 7 days and include from four to eight veterans from different branches of service. They develop camaraderie working together on these projects which is an aspect of their service that most veterans miss when they return to civilian life.
In order to qualify to take part in MOD, veterans must complete established training programs with the WAVES Project. They must attain Master SCUBA Diver level with a minimum of 50 dives. They are trained in scientific diving and safety techniques by WAVES Project dive professionals.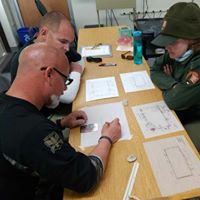 Missions are supported entirely by donations to the WAVES Project. Costs range from $5000 to $8000 for a week-long program. There are dozens of opportunities and hundreds of veterans training to take part once funding is available. Training costs for a diver averages $4000 to get them qualified for the program.
An investment of a $5000 donation to the WAVES Project MOD programs ensures a wounded veteran will receive the training required. It also provide the the opportunity to take part in at least one project and a lifetime of underwater experiences.
SCUBA diving has been shown to improve symptoms of anxiety, post traumatic stress and ease nerve pain. Many of the veterans in our programs have told us they felt like they "began living again" when they entered our programs. Several had previously been suicidal, depressed or were addicted to substances.
WAVES Project programs are changing lives – we hope you will join in our efforts and "help a wounded warrior reach the water".
Our Motto
RECOVER – Through Adventure
DISCOVER – Our Underwater World
REBUILD – Families & Relationships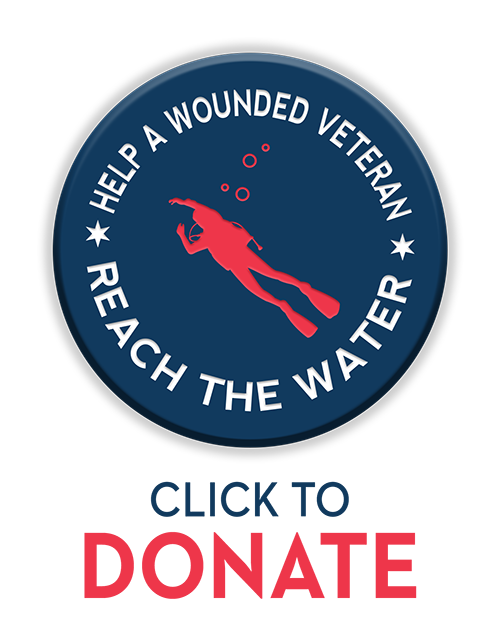 Here's another way to support our projects – donate a minimum of $50 and receive one of these great WAVES Project branded gifts: Click here