Karen Cocozza learned about WAVES Project from a fellow veteran. She thought, "why not, I'll try it", and applied to the program in February 2020. She grew up in a small town outside of Philadelphia, Pennsylvania. After High School, her sense of adventure and a desire to earn money for college inspired her to join the U.S. Army National Guard, where she worked in Intelligence from 2004 to 2010, serving a year of her enlistment in Iraq. She now resides in Long Beach, California with her boyfriend and Black Lab, Ruby.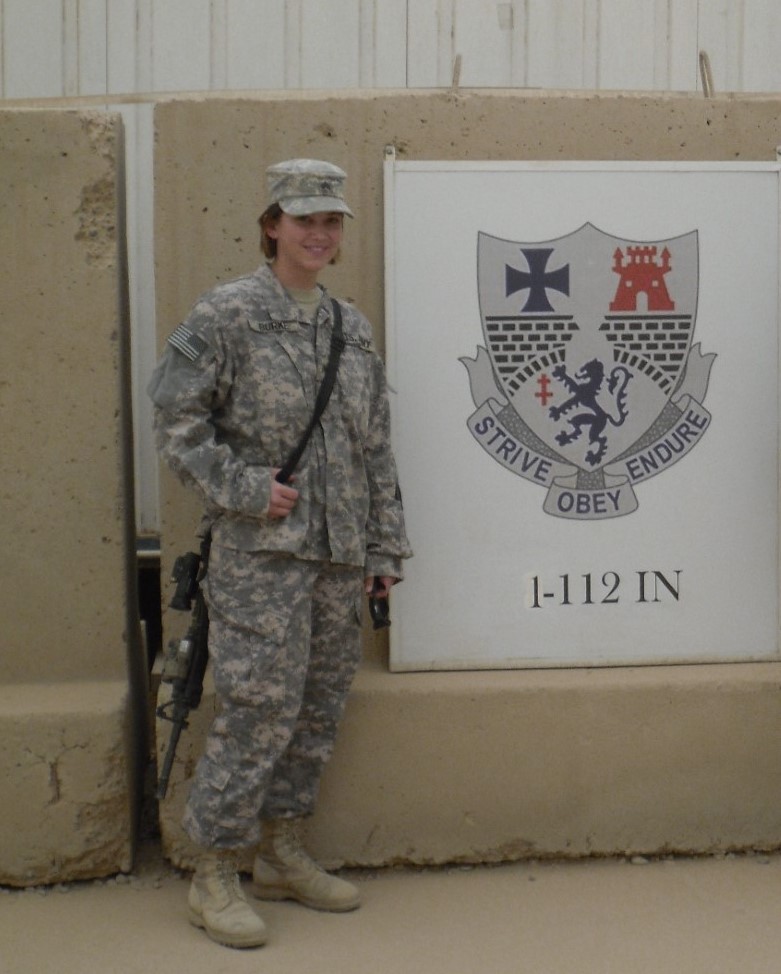 In her career after service, Karen works as an Acupuncturist. She earned her Doctorate in Acupuncture and Chinese Medicine. She says her "interest in healthcare and an affinity for things that are atypical" led her into her career. Volunteering and teaching for WAVES, she has found a place to share her passion for diving with others. After receiving her Open Water Diver certification in August 2020, she has continued diving and participating in advanced training. In 2021 she earned the Divemaster rating and began volunteering as WAVES staff, helping train other veterans. She recently completed the Assistant Instructor course and plans to continue on to Instructor.
In July of 2021, volunteering as a WAVES diver for the National Park Service, she traveled along with 4 other women veterans to Biscayne National Park in Florida. The mission was to work with an all women crew from the National Park Service, Women Divers Hall of Fame and Horizon Divers. The team removed close to 600 pounds of debris from the reef system in the park. She participated again in 2022, helping the team remove 2 tones of debris from the reef system.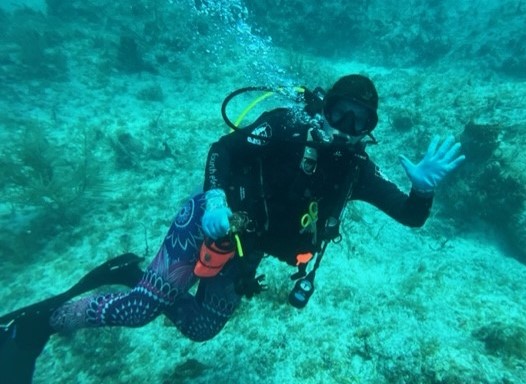 Her new favorite dive sites are around the Catalinas Islands, in the Pacific Ocean, off the coast of Costa Rica. She recently traveled there for some dive adventure and in hopes of seeing Mantas, mission accomplished! While diving she says "I love exploring and observing the marine life, especially big animals like big fish, sharks, mantas, and turtles." Her goal is to keep diving for the rest of her life. "SCUBA is the best thing I've ever done. It is peace and excitement at the same time. I don't know how, but I take that feeling with me for a while after diving and it makes life a little better. SCUBA diving has changed my life. It gave me a sense of purpose that I haven't felt in years, and I want to be able to help others have that experience."