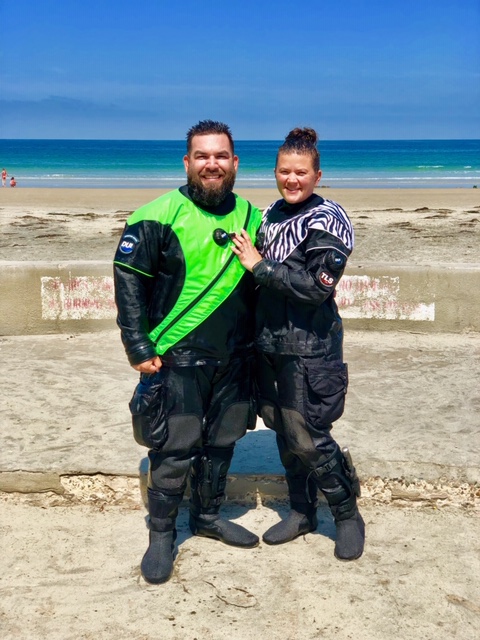 Kristopher Moorehead joined the US Coast Guard in 2006 – his grandfather served in Vietnam and was a big influence on him, Kris says he is the main reason he wanted to serve.
He served for 7 1/2 years defending our coast and was stationed all around the United States and US territories . He says in the Coast Guard you have to do many different jobs, not just one specialty; and you have to be super flexible, learn and pass many different certifications. His jobs included serving on a Boat Crew & Boarding Team that conducted search and rescue, drug and migrant interdiction, and monitoring communications listening for calls for help on the International hailing and distress frequency CH 16.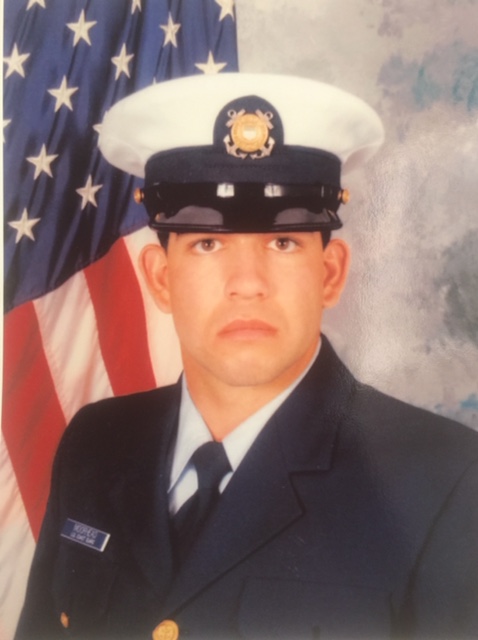 Kris, has been apart of many Searches & Rescues. In doing so, he says it "caused him to have mental and physical injuries".
Kris says going through boot camp "rewires us to manage stress on a higher level". Even though Kris sustained many injuries from his time in the military, he says "the WAVES Project accepted him with open arms & has been a positive experience for both he and his wife Ashley".
"When I'm having a bad day, SCUBA pulls me out of the problems, redirects me. When I joined the program I didn't know it was going to be therapeutic, I was just looking for an adrenaline rush". He says he tries to dive often because it makes him feel better and his wife sees that he is happier. When she sees that he is getting angry or frustrated she tells him it is time to go diving.
Because he was able to have his wife participate in the program with him he says it rekindled their marriage. Before diving he said his mental and physical injuries started to put a strain on their marriage; but that all changed when they found this new sport they could do together.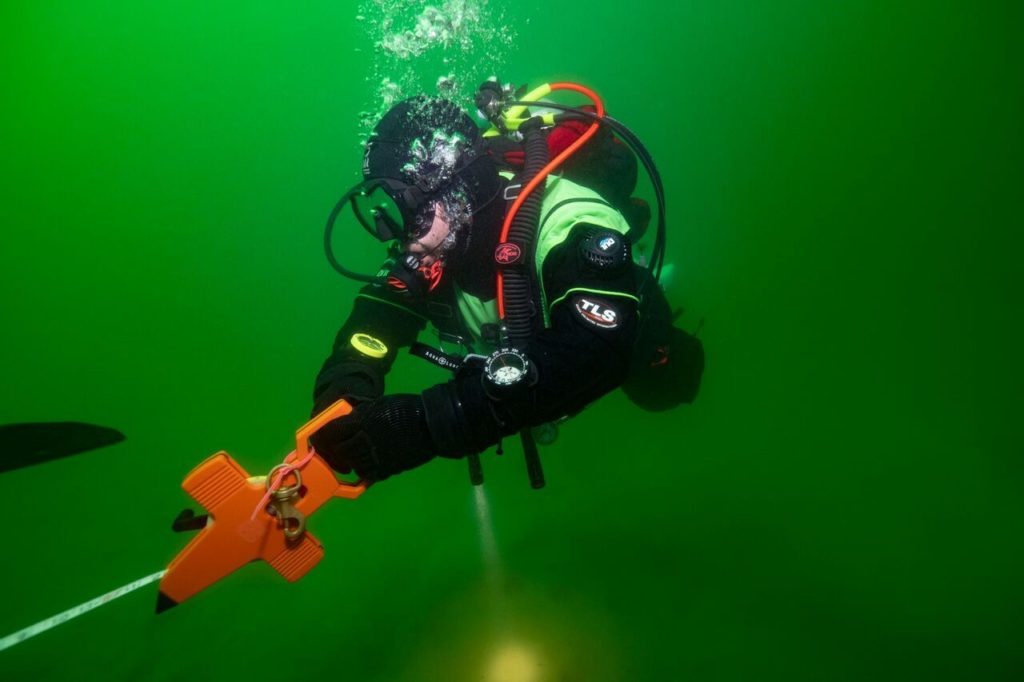 In 2018 Kris became one of the WAVES Project divers who work with the National Park Service Submerged Resources Center. They conduct "missions" with NPS to map and survey underwater artifacts to make diving in Lake Mead safer for recreational divers. You can read more about the "mission oriented diving program" here.
Kris and his wife recently completed their training as a Dive Master and are working on their next professional certifications as Assistant Instructors. They plan to become SCUBA instructors so they can train more veterans who go through the programs. He says "this put the "goal" back into my head; in the military there were goals to get certifications and make rank but when I got out I had no goals". Now he has a goal to serve other veterans.
2022 Update: Kris and Ashley completed their Assistant Instructor certification. They have participated in the training of many new veterans over the past couple years. Later this year Kris plans to complete his Open Water Instructor Course and will be participating in new projects as a volunteer with NPS.
Kris and Ashley have become terrific assets to the WAVES Project through their continued training and desire to "pay it forward". Thank you for your continued service!