WAVES Project has been training in the Southern California since 2011. We became a 501(c )3 nonprofit in 2013. In the beginning, training veterans across the country wasn't really a thought. Being in Southern California, we had a veteran rich community to train.
As we began to develop an internet presence with our website and media, applications began coming in from every state. The more the veteran community learns about the benefits of adaptive sports and SCUBA diving, the more veterans are reaching out to organizations. They are looking for relief from the wounds suffered in service to their country. Relief that doesn't always have to involve a prescription.
One veteran's wife found our program and signed him up. Jeff Pickard loved diving from the beginning and experienced the benefits first hand. Learn more about his story at https://www.wavesproject.org/2019/06/05/ssg-jeffrey-pickard-u-s-army-ret/ He has continued training, diving and volunteering with WAVES. in 2019 he became an Open Water Instructor. He and his family had relocated to the Houston area and Jeff wanted to create WAVES in Texas.
This was the perfect opportunity to grow WAVES Programs to provide access to more veterans. Jeff had the desire and the skills, WAVES Project had the veteran applicants. Through a lot of hard work and networking, he found the support and resources needed to start training. Later in 2019 he conducted our first training for Texas veterans. The Texas program continues to grow.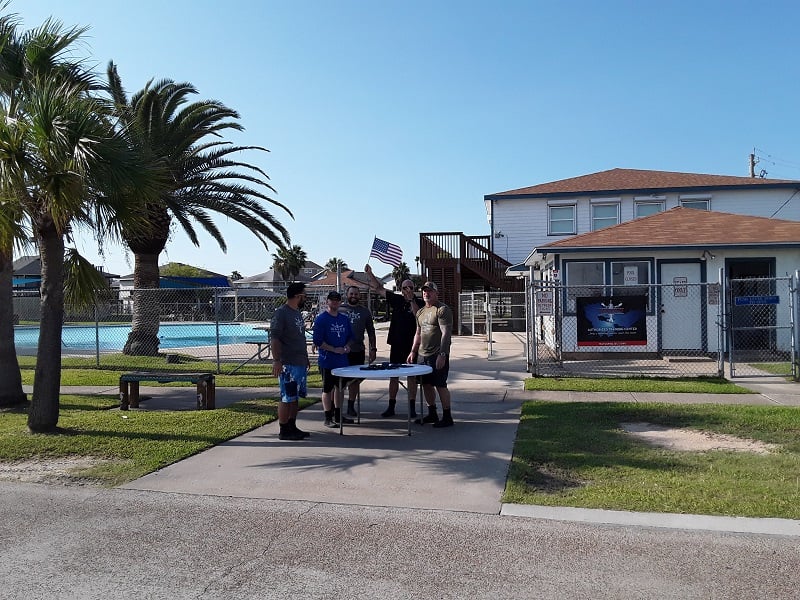 2020 brought with it a challenge or 2. It also reaffirmed the importance of our mission and inspired a resolve to keep our veterans in the water and training. The therapeutic benefits were needed more than ever. A dive training trip that had been planned that year, for 6 of our veterans, had to be cancelled along with some mission oriented diving trips. This left some funds in the training budget.
What should we do with those funds? Well, we have over 50 veteran applicants in Florida, lets conduct training in the Keys. We contacted Looe Key Reef Resort to discuss using them as our training facility. They were very accommodating and provided everything we needed to train on site. It took about 10 phone calls to fill the classes, which we conducted in October. It was very successful 10 days with 16 veterans and buddies participating.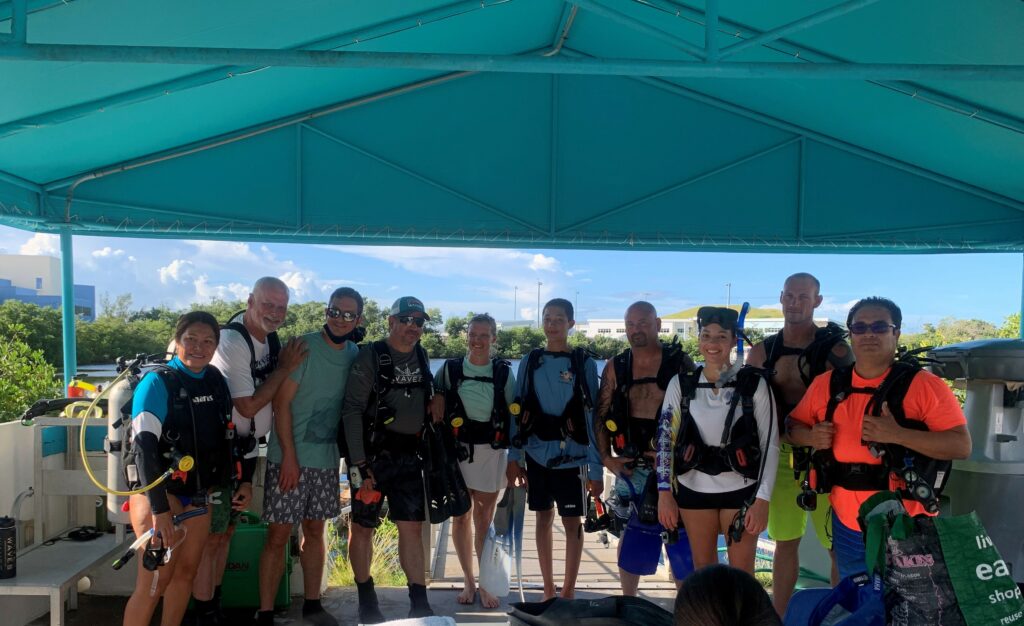 With the success of this trip, we planned a second one in May 2021. During this trip we trained 8 new vets and buddies, as well as, brought back vets from the first trip for some advanced training. We continue to develop WAVES in Florida and are excited to announce our June 2022 classes.
What is the "Milestone" you ask? With the development of new instructional staff, the continued support of donors and a lot of hard work from volunteers and staff, on June 11th & 12th we are excited to be conducting training in 3 states at the same time. Over 40 Veterans and their buddies, representing all 5 branches of military service will be participating in SCUBA training in Southern California, Texas & Florida.
We are extremely excited and proud of this achievement and we look to make it more than a "Milestone". We strive to make this the norm. With continued support of our valued donors and the development of new avenues for resources, we hope to continue to grow in all 3 regions, to reach applicants from every state. Introducing veterans with service connected injuries to the therapeutic values of water and SCUBA diving, while helping them DISCOVER – Our Underwater World, RECOVER – Through Adventure & REBUILD – Families & Relationships.
Learn more about our programs at https://www.wavesproject.org/programs/ and how you can help us continue to provide programs to more veterans at https://www.wavesproject.org/donate/